Simone Biles Breaks World Records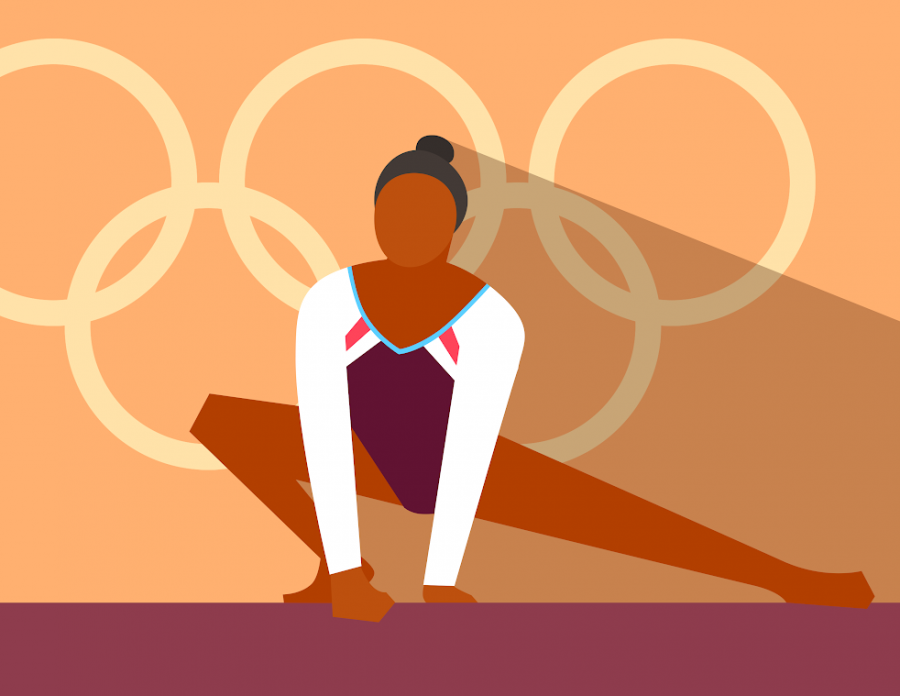 On August 11, Simone Biles not only won her sixth All-Around title at the U.S. Gymnastics Championships but also made history by performing two skills that have never been completed in competition before.
On the floor exercise, Biles executed what's called a triple-double which consists of two flips and three twists before landing back on the ground. She expertly performed and landed the skill in bounds, on her feet, as well as at the end of her routine where athletes are most tired. 
Only male gymnasts have ever performed a triple-double on the floor; however, Biles executed the skill flawlessly and with even more height than some men. 
Before making history on the floor exercise, Biles blew away the crowd with her new skill on the balance beam exercise. She showcased a new dismount off the beam called a double-twisting-double-back. As in the name, Biles' new skill involves two flips and two twists off of the balance beam, where she then easily lands on her feet. 
Despite being on the older end of the age spectrum at  22, Biles continues to push her limits and somehow get better every time she performs.
Young gymnasts all over the world have had amazing role models to look up to ever since the 1976 Olympic Games when Nadia Comenici scored the first perfect 10.0 in history on the uneven bars. Over the years a surplus of other inspiring olympic gymnasts have made their marks in the gymnastics world such as Jordyn Weiber, Shawn Johnson and Nastia Liukin. Each gymnast pushed the limits of their time and executed flawless routines that brought home the gold. 
However, Simone Biles has been plowing her way through world records like never seen before in the history of competitive gymnastics. 
During the 2019 U.S. Gymnastics Championships, Biles even wore a leotard bearing a goat on the back to represent her current status as the "G.O.A.T." (Greatest Of All Time) as well as her confidence and belief in herself. 
When asked about the controversy surrounding Biles wearing a leotard with a goat on the back, West Ranch senior and retired competitive gymnast Tara Bramen said, "I don't think it was controversial in any way. I thought it was just a way for her to get back at the critics without having to speak."
Bramen continued, "I feel that people are too harsh and always want to start something up rather than just enjoying how amazing of a gymnast she is." 
News reports showed Biles tearing up in an interview after the competition when she was asked about her feelings towards the events following the Larry Nassar case in which hundreds of Olympic level gymnasts confessed that they had been abused by the team's physical therapist who's been given up to 175 years of jail time for his actions.
Biles pushed through tears while explaining her frustrations with USAG (USA Gymnastics). CBS Evening News quoted Biles sniffling while addressing the Nassar case, "You literally had one job and you couldn't protect us."
Despite this downcast moment, the rest of the competition was a momentous event that changed the history of gymnastics. Each day Simone Biles continues to better her gymnastics and set a new standard of perfection.  
About the Writer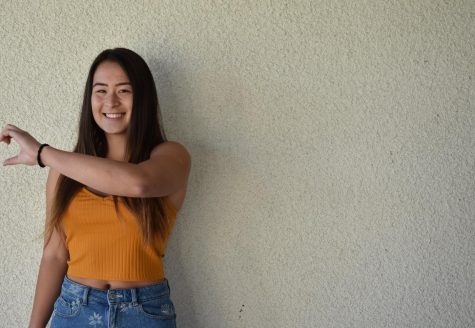 Mary Waugh, Editor in Chief