Marching Band places fifth in state tournament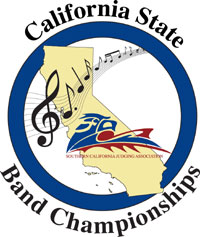 The West Ranch Marching Band once again was invited to perform at the prestigious state tournament on Nov. 23, after winning sweepstakes at Moorpark's Battle of the Bands with an all-time high score of 91.9.
The team went into the Moorpark competition with high hopes especially after winning the Hart Rampage, but they surprised themselves by achieving two scores higher than a 90. The overall 91.9 was followed up by a percussion score of 94.5. These scores were more than enough to beat out each of the 34 competing units that showed up from other schools.
"We were excited with the win, but it was more amazing because of our score," said Riley Mault, a second year member of the team. "It was an unforgettable moment when they announced the score."
The triumph at Moorpark was followed by the state tournament at Ramona High School. At this tournament, 12 of the most high-achieving marching bands from all over California competed to get their hands on the first place trophy. West Ranch, a three-time champion, went into the tournament knowing that they were held at a high standard by other teams.
"We knew we were the team to beat," said Mault.
Unfortunately, West Ranch was disappointed when the final scores were announced. Although they were acknowledged with the fifth place ranking, the members of the band were surprised that they did not rank in the top three spots.
"I expected a higher score, but I'm still happy with what we were able to accomplish this year overall," said optimistic sophomore Jonathan Kim
Although band ended their season without the first place trophy, they are content about the many positives they attained this season, and they are hungry for more.
Congratulations to this year's Wildcat Marching Band!