R-Campaign: Pledge for Respect
Hang on for a minute...we're trying to find some more stories you might like.
On March 5, Special Olympics held the R-Word Campaign to promote the new R-Word: Respect. Because millions of people with disabilities are hurt and offended by the use of the R-Word, retard(ed), Special Olympics makes an effort to encourage intellectually disabled people and teach others about the harshness of labeling someone as retarded.
During brunch and lunch, people crowded the table in front of the ASB office and made the pledge. Many people say the R-Word every day, often as a joke. However, the word has deeper meaning than what most people assume. Those who know that the R-Word is often used in a derogatory manner wanted to inform the many others who use it carelessly every day.
"I pledged because I believe it's important to inform people about what the R-Word really means," said senior, Sue Kim.
As people signed the pledge they also received a slip of paper with the motto "spread the word to end the word." To further promote the campaign, WRTV played a short animated film featuring a stick-figure and classmates who degraded him by using the R-Word. Later in the animation, another classmate showed him how the R-Word doesn't define who he is. By knowing the meaning behind the word and pledging not to use it in a harmful way can encourage and build-up others.
"I pledged because I believe this word is offensive toward anyone and it should not be used, especially to people with different talents and qualities. The more people know, the more people will know to respect any kind of person regardless of their appearance and abilities," said Vice President of Special Olympics, Priscilla Moon.
The Special Olympics of Southern California (SOSC) is a program with more than 13,000 athletes in 11 counties. Its purpose is to encourage and develop physical fitness and self-confidence through sports for people with intellectual disabilities. West Ranch's SOSC members volunteer as coaches to help out in sports such as golf, swim, and basketball.
"Today was a day to show respect to everyone. By pledging, I'm responsible for the words I choose and how I say them. What we say can either make a person's day or completely destroy it. By not using that one word [we] will make a difference," said President Jacqueline Kim.
Spread the word to end the word.
About the Contributor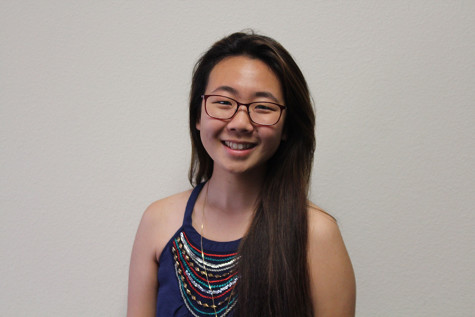 Candace Ro, News Editor
I am a lover of writing. I also like art, but I think I convey my thoughts and ideas better through writing. I look pretty typical on the outside, but...