Wildcat Ink
If committing to an outfit for a party is a struggle, imagine trying to decide what to have on your body forever. Tattoos have been around for thousands of years, with varying meanings and reasons behind them as society grows and changes. Today they are still ever popular, with stars like Adam Levine or Ed Sheeran sporting whole arm sleeves of colorful ink. They can simply be for style or something meaningful, but they are sure to make a lasting impression on those passing by. Here at West Ranch we have our own Wildcats with ink, including the likes of [redacted], Josie Lionetti, Megan Deffenbaugh, and Michael Castaneda.
[redacted]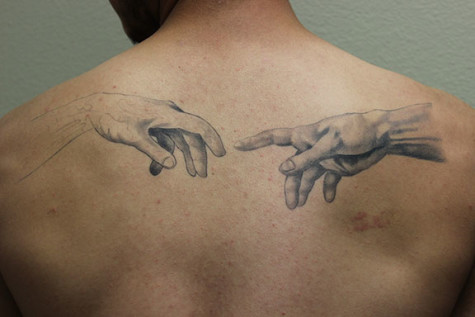 Over the summer, [redacted] was lucky enough to set his eyes upon the Sistine Chapel, which he claims was "probably the most beautiful thing I've ever seen." This inspired the tattoo on his shoulders of the two hands of God and Adam touching that, when finished, will have a Hebrew inscription underneath.
"My dad has always stressed pass your ethics, your morals, your values on from generation to generation. So that's what the tattoo represents."
It took a lot of research to find someone who could handle the detailed art that was needed for this particular tattoo. The artist who ended up doing the work was Chris Arnold at Artifact Tattoo here in Santa Clarita. After seeing a painting done by Arnold of the two hands touching, [redacted] went to him to inquire about getting the work done in tattoo form.
"If [the tattoo you want is] something extremely detailed, you want someone who is very good at shading. You know, if you want color work, you might want someone who is good in that area. It all just depends on what kind of tattoo you want."
Josie Lionetti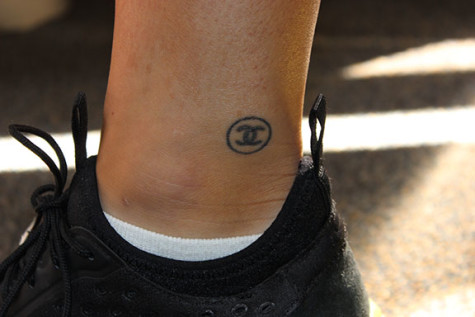 Lionetti was also careful in choosing who to trust with her artwork. Not only who would do it, but where to put it.
"The person who did it for me was the person who was doing my cousin's tattoo so I felt really safe that they were doing it. I did a lot of research in how I wanted it to look and like if it was going to look good as I grew up or as I grew."
Lionetti ended up choosing an area that doesn't get distorted with regular aging and is easily covered if need be. Just inside of her ankle lies the small artwork of the Chanel logo.
"This is something that's meaningful to me. Fashion is really important to me; it's a big part of my life. Chanel is one of the biggest fashion brands in the entire world, if not the biggest fashion brand in the entire world. It's just something that's important to me and it's something that, in my opinion, is timeless and will last forever. I want my tattoo to last forever."
Megan Deffenbaugh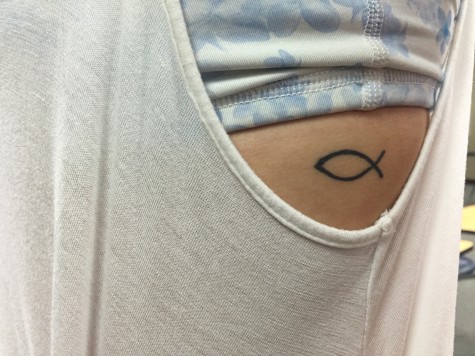 Forever can be a scary concept, but if you're sure in your values it seems like a no-brainer. That's how it was for Deffenbaugh who tattooed the Jesus fish, or Ichthys, on her side.
"I wanted it somewhere where you couldn't really see it on a normal basis but [to have it] as more of a personal reminder for me. That's why it's small and that's why it's hidden."
The spontaneous decision was made in Hawaii over the summer, where they're not as strict about underage tattoos. To celebrate her sixteenth birthday her family found the nicest place they could find on the island to get the artwork done. With it's simple design and Deffenbaugh's sure attitude, there were no questions asked.
"I know I'll always feel this way. I will always love the Lord and have my faith so that's always going to be apart of me. So I guess don't get one unless you know for sure that that's going to be part of your life for a long time."
Michael Castenada
While everyone else we talked to made their decision to get a tattoo based on meaning, Castaneda went a different route.
"I have two right now. One is just the cross just because I like the way they look; I'm not religious or anything. Then I have one on my thigh that says 'TFB' which is a band, The Front Bottoms. They have a song that says, 'There's a tattoo on my leg that I'll probably regret someday,' or something like that. So I got their band name on my leg, on my thigh, for that song sort of."
Though Castenada used to have three tattoos, one is now a scar because he did all three himself. The impulse was made with a few quick Internet searches and then, "I just did it. Not a lot of research though, it was kinda sketchy. Don't do it to yourself with pen ink. That's really dangerous, apparently. I didn't know that."
Are you considering getting a tattoo? Here's the advice that each of the students we interviewed had to give:
"The biggest thing in tattooing is finding someone who fits what you want." – [redacted]
"It has to be something that you know you're going to love." – Josie Lionetti
"Make sure you are deciding where you want it and you're for sure this is something that you want on your body for the rest of your life because it's never going away." – Megan Deffenbaugh
"Don't look for a reason to get a tattoo. If you like something and you want it on your body forever, just do it." – Michael Castenada
About the Writer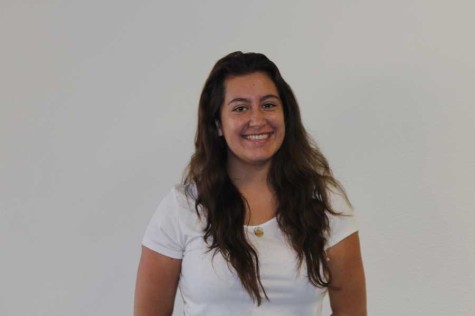 Sierra Soto, Staff Writer
Hi, my name is Sierra Soto and I'm a senior here at West Ranch. I moved here from Colorado last year and no, I don't ski or snowboard. But I do love...