For Your Health: E-Cigarettes, Choose your Flavor of Poison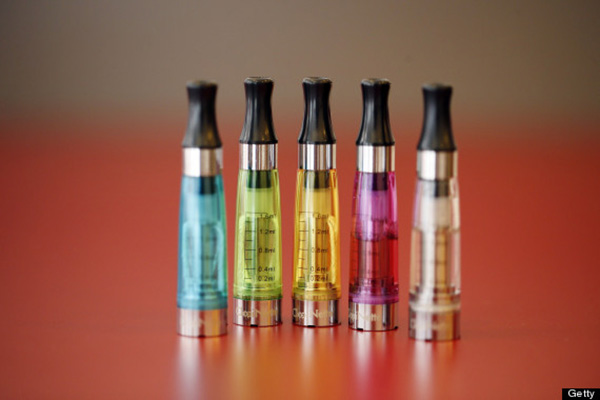 With their rising popularity, electronic cigarettes are beginning to face major scrutiny with the big question, "Are they a safe alternative to conventional smoking?"
E-cigs produce vapor by heating a mixture of liquid in a chamber that is inhaled by its user. The controversy begins with questioning what else is in that chamber besides nicotine– and there is no sure way to tell. The lack of federal regulation or quality control means that what you read on the label may not be what you are inhaling.
Fortunately, the Food and Drug Administration (FDA)  has proposed strict regulation and in-depth review on e-cigs as it does for other tobacco products. One study found toxic, cancer causing chemicals and false labeling of e-cig products. The stuff that sounds like what you shouldn't be inhaling– formaldehyde (what we use for embalming fluid and building materials), acetaldehyde, and acrolein– were reported for one brand. The FDA has warned about health risks against the claims of manufacturers.
"
If you've never vaped, don't open up Pandora's box."
Upon comparison to traditional cigarettes, e-cigs are the "lesser of two evils" as most of the harmful substances found in cigarettes are not present. Nonetheless, they still could pose a threat as a gateway to other tobacco products. Several studies report that e-cigarettes were helpful in reducing or preventing the desire to smoke. For others, e-cigarettes are a middle ground: a way to sate the need for nicotine with reduced health risks.
If you've never vaped, don't open up Pandora's box. Whether there is only a miniscule amount or the ingredients list there being none, why risk being hooked to such an addictive drug like nicotine. Just taking one look at the poster-covered walls of health teacher Terri Sage's room can reveal what you aren't (and shouldn't) be missing. You can't miss what you don't try.