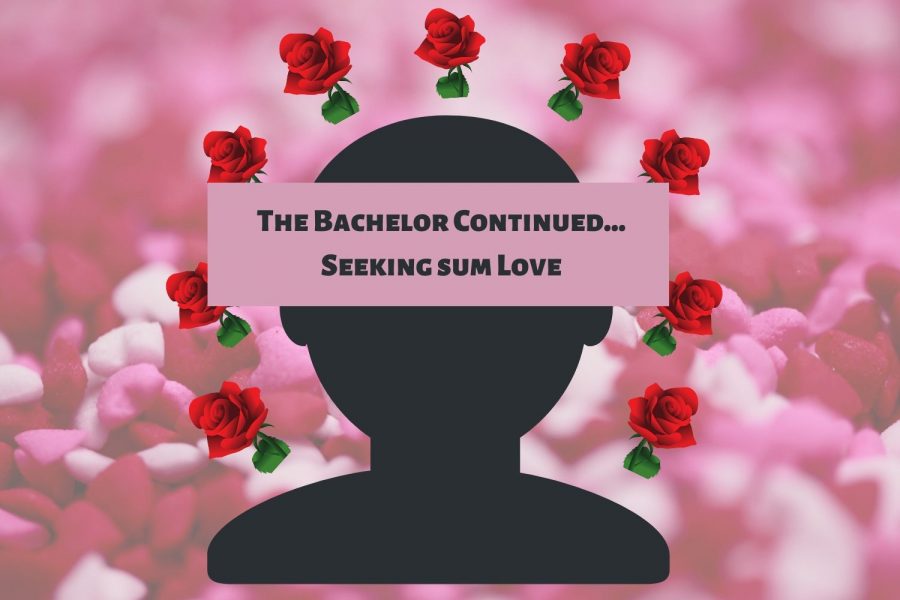 The New Bachelor is Ready to Win Over "Sum" Hearts
Attention ladies: The time has finally come to announce Season 25's Bachelor! His adventurous and sweet charm will definitely steal your heart. His name is Mr. Miguel Tenorio, and he's ready for the spotlight.
If you are looking for a man who has a big brain, Tenorio is the one for you. This geometry teacher knows all about the tips and tricks to get a girl. 
"The first thing you got to do is make sure you listen because they value you… as long as you have money in your wallet," explains Tenorio.
Oh man, the contestants better watch out. Tenorio certainly has the knowledge to win over the ladies and is ready to make the most out of his experience as the Bachelor to find his true love. He is especially looking for a woman who is positive, because in math, you can't have that kind of negativity.
When asked about how he would know if she's the one, Tenorio replied, "If she can't even, that's because she's odd. She's got to be number one."
Professional calculations show that having Tenorio as the Bachelor will certainly boost the ratings and amount of viewers watching the show, especially West Ranch students and staff. You do not want to miss this season filled with broken hearts, crying, fancy dates and a finale you won't see coming.
The Paw Print got a chance to sit down with the new Bachelor and tested him about his romantic judgment.
Q: What is your idea of a dream girl?
A: My kind of woman is one who's got a lot of money. The girl knows how to spend and she knows how to treat herself. She wants to be treated as a princess. That's the kind of woman I want. I'd like a trophy wife.
Q: Describe your idea of a perfect date.
A: We'll take a helicopter ride across Los Angeles and just land right behind the Hollywood sign where there will be a table with a beautiful dinner set up. We'll have the servers there, the waiter, photographer and a Mariachi band to play music and serenade us. After that, we'll go on a yacht and go right off the coast to Catalina Island.
Q: What would you consider as "red flags?" 
A: If a girl's not willing to learn how to dance because dancing is a huge passion of mine. If they ain't down to boogie, then they're going to have to scoot on over. If they are a stage five clinger — she needs to not be attached to me at the hip. She needs to go out and have fun with her girlfriends so that I can have some "me" time. Also, if she can't do math.
Q: How would you rate yourself?
A: I'd like to think that I'm a pretty cool guy. I like to go on all these adventures. I educate the world and the young brains that are going to be the future. I'd also like to think that people can trust me and talk to me about their secrets all the time. I don't usually spill the beans about it unless I know it creates some good publicity, but, overall, I'm a pretty decent guy.
Q: What are some of your hobbies?
A: Some of my hobbies include playing the guitar with my rock band, dancing for the Stagecoach team and snorkeling with Michael Phelps. We actually go out every other weekend. I also love to do archery. I may or may not have shot my bow and arrow with a couple of famous actors.
Q: What is your favorite movie to watch on a date?
A: If the girl's going to be with me long-term, she's got to be able to put up with "The Lord of the Rings" extended editions. Otherwise, she ain't worth my time.
Q: What's your go-to pick up line?
A: "Hey girl, your hand looks heavy. Let me hold it for you."