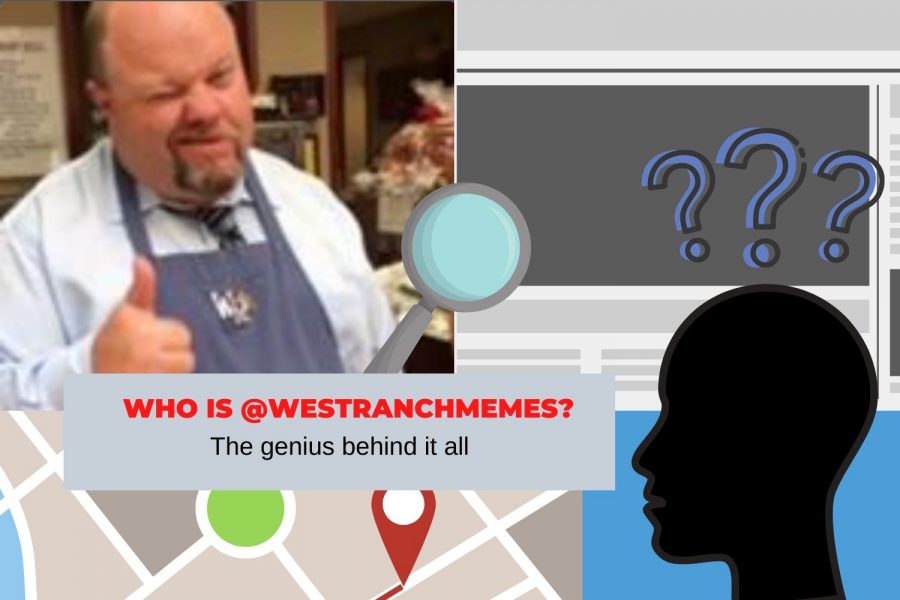 The Paw Print Reveals the True Identity of the West Ranch Memes Account on Instagram
Finally, the moment everyone has been waiting for: The Paw Print reveals who owns the West Ranch Memes account.  
Everyone knows the famous West Ranch Memes account on Instagram, but almost no one knows the owner. 
West Ranch TV has even searched far and wide for this mystery meme man, and several individuals have tried and failed for many months. Writers of The Paw Print are the only ones who succeeded. 
Since the West Ranch Memes story that was published in January, The Paw Print has dedicated their time to find the true owner. Now we have discovered the mastermind behind it all… Jason Marshall.
We know this is quite a shock to some of you, while some already knew. It was kind of obvious — he is a relatively quiet teacher, but he knows all the tea. He spends so much time around teens, especially during the fall. 
"During band camp and all throughout the field season, I spend so much time with my students. It's hard not to adapt to them," Marshall explains.
He expresses that he connected more with his students which got him into the "meme game." To try and connect with students more, he watched them create memes and slowly understood their humor. 
"Their comedy is very different, and so is their lifestyle. To really connect with them, you have to understand them."
Marshall says that creating the meme account made him understand students more. He really only intended the account to be  for band students, but he now approves follow requests of all West Ranch students.
 "No one would really expect me since I am a teacher, but it is true. I am the owner of West Ranch Memes," he reluctantly admitted. Marshall never wanted to reveal his true identity because he felt it would ruin his relationships with his students and fellow teachers.
"Well, I really didn't want my coworkers to be the target of my memes, but it's what the students relate to. I hope my true identity doesn't ruin our work environment," Marshall promises to refrain from offensive memes and believes he has done a good job at it. 
He knew when he started the account that he would have to include himself in some of the memes to avoid  revealing his identity: 
"Some students already suspected it was me, so I had to do something! But now I'm afraid I've included too much of myself." 
Marshall might post fewer memes about himself now that everyone knows he is the account owner.
"I had to refrain from the music memes. That would have been a dead give away." He jokingly states, "I would be in a lot of treble if I got caught for that." Marshall hopes his band students don't hate him for making that pun.
Marshall told The Paw Print that he knew his identity would be revealed someday and confides, "I think I tried too hard posing as a student. Teens are so complicated, even with my level of understanding. I don't know how to act like one." 
He admits that he has slipped up and not had a consistent persona, but he hopes that students will still enjoy the memes he makes and that his identity won't change the popularity of the account. 
"I am a legend in meme history, and everyone is aware of this now," he announced. "In the end, I hope to continue supplying memes for all teachers and students."