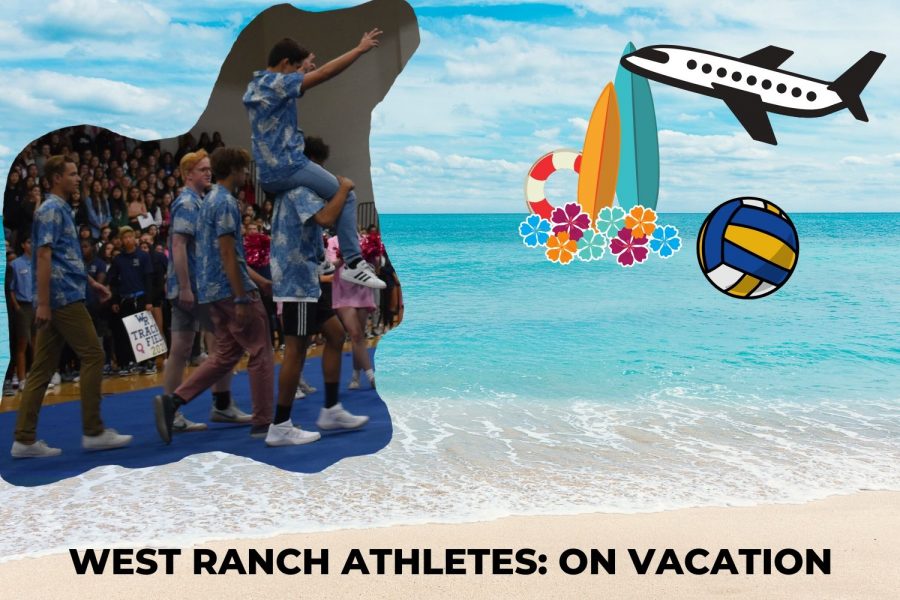 West Ranch Athletes are Guaranteed the Vacation of Their Lives Once Placed on Team
West Ranch athletes — from a young age, these fierce competitors have devoted countless hours a week to become the best when it comes to their individual sport. Beginning from a young age, these athletes have put in their maximum efforts to be the best they can possibly be for one reason in particular: to make the high school team. 
While you may think these athletes desire to be on the team for the challenge of playing at the varsity level against other talented individuals, recently discovered information has proven otherwise. West Ranch athletes have dedicated their livelihood to their sport in hopes of attending an exclusive, annual vacation.
Whether it's going to Florida for the dance squad or Hawaii for the volleyball team, every program has a vacation planned for their team to congratulate them on their success and hard work. The hardest part is making the team, but once they are on, each player is guaranteed an unforgettable experience to compensate for all those years of hard work put in before reaching the high school level.
Don't believe us? See for yourself. From social media it was clear that both teams were having a great time and partying hard on the beaches. To get here, these athletes had to put in the time and hard work to get to national-level championships.
A senior volleyball player revealed some shocking information: "It's not like we play volleyball because we love the sport so much," he said. "We worked our whole lives for the yearly team vacation so we can have a good time at the beach." 
Perhaps this is the reason why they ditched the volleyball gear and wore Hawaiian t-shirts at the last rally. 
One thing that the discoveries made clear is that the future of West Ranch athletics will be affected forever. Will we see a sudden increase in motivation from current and future West Ranch athletes and hopefuls? Only time will tell.