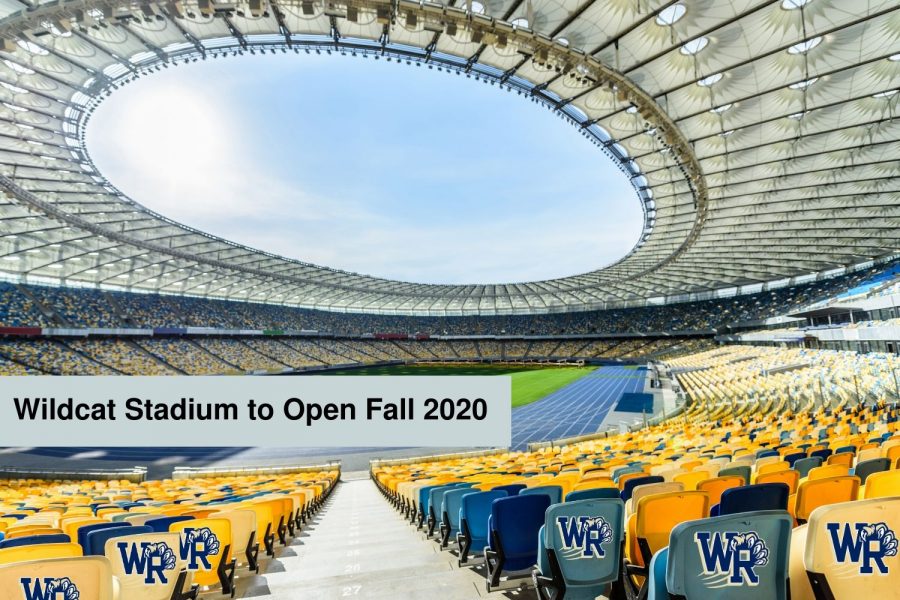 Wildcat Stadium to Open Fall 2020
You may know the legendary story of the three Eget brothers. Either Wyatt, Weston or Walker has been leading the Wildcats as a quarterback since 2015. 
In the 2019 season, Weston led the Cats to an amazing year, making it to the CIF-SS quarterfinals with a sparkling 9-4 record. 
Today, the next chapter of the Eget brothers' story was announced: A new pro football league, the Junior Football Association (JFA), has begun, with the best players from around the world, culminating in the West Ranch Championship Bowl. 
Headlining the JFA will be the three legendary Eget brothers: Wyatt, Weston, and Walker. Wyatt will be starting for the West Ranch Rigor, Weston for West Ranch White, and Walker will be starting over veteran quarterback Phillip Rivers for West Ranch Blue. 
"It will be exciting to play against my brothers for the first time," stated Walker. "They'll be my toughest competitors in the league, but from training with them, I know all their weaknesses and you know I'll be telling our defense." 
Reports from training camp indicate that the other 5 teams in the league are considering candidates such as Tom Brady, Patrick Mahomes and Lamar Jackson for the starting jobs. 
In order to accommodate the league, West Ranch will finally be getting a football venue, which will be dubbed Wildcat Stadium. This would also mean the end of having "home" games at Valencia, to the delight of players and pack leaders alike.
"The stadium should be around the size of AT&T Stadium over in Dallas, but we're worried that we still might not have enough seating for all the fans," the newly appointed league commissioner Radford Goodell told The Paw Print.
West Ranch hopes to capitalize on the suddenly open market for professional football. 
"We were surprised to see how easy it is to gain a monopoly on the pro football market," Goodell remarked. "As soon as we made this announcement, all pro football leagues suddenly ceased operations and yielded to our inevitable success."
Come out to the new West Ranch Stadium this summer with some friends, buy some hot dogs from concessions and enjoy the greatest pro football league yet: the JFA!