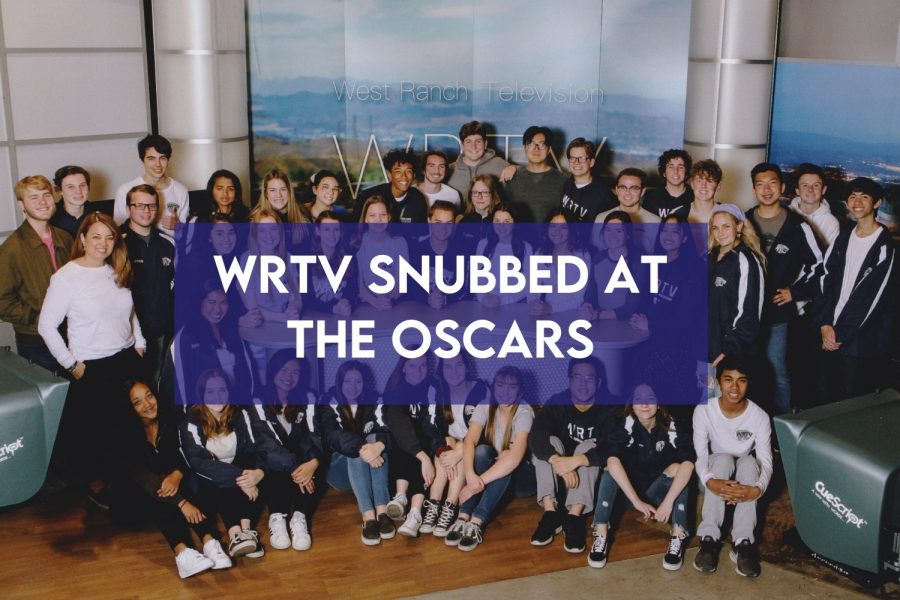 WRTV Snubbed at the Oscars
   At the 2020 Oscars, many trailblazing films such as "Parasite" and "Once Upon a Time in Hollywood" won awards. However, a universal outrage has Wildcats furious: every single nominated West Ranch Television film received a cruel snub from the Academy.
   The WRTV films nominated were "Struggling" and "The Struggles of Being a Middle Sibling." "Struggling" is a dramatic portrayal of a man that devolves into an obsessive stalker after a hurtful breakup. The series stars Minjun Kang and Garett Christofferson.
   "I don't understand why we didn't win anything," wailed Christofferson whilst stuffing his face with deviled eggs at the famed award show. "I mean, foreign films are having a moment. Maybe we should make some films in Spanish? ¿Cómo es esto?" he stammered while scrutinizing an old Spanish 3 worksheet. 
   Christofferson stars in the dramatic movie "Struggling" as a self-titled character experiencing universal catharsis after a first breakup, dealing with broken hearts documentary-style . 
   He was nominated, rightfully, for the sacred role of Best Actor. However, he cruelly lost the title this year to Joaquin Phoenix in "Joker," and in 2019 to Rami Malek in "Bohemian Rhapsody."
   "I mean," he mused sadly over Fanta Grape in a martini glass, "compared to the other actors in this category, maybe my portrayal of a broken, desolate man at the low point of his life is overdone. Joaquin's done it. DiCaprio's done it. I'm not innovative. Who even am I? What is this existence in a mortal vessel we call life? Come back!" he yelled after the Paw Print correspondent. 
   Christofferson was then forcefully escorted from the award show. The Paw Print was unable to contact him for further comment.