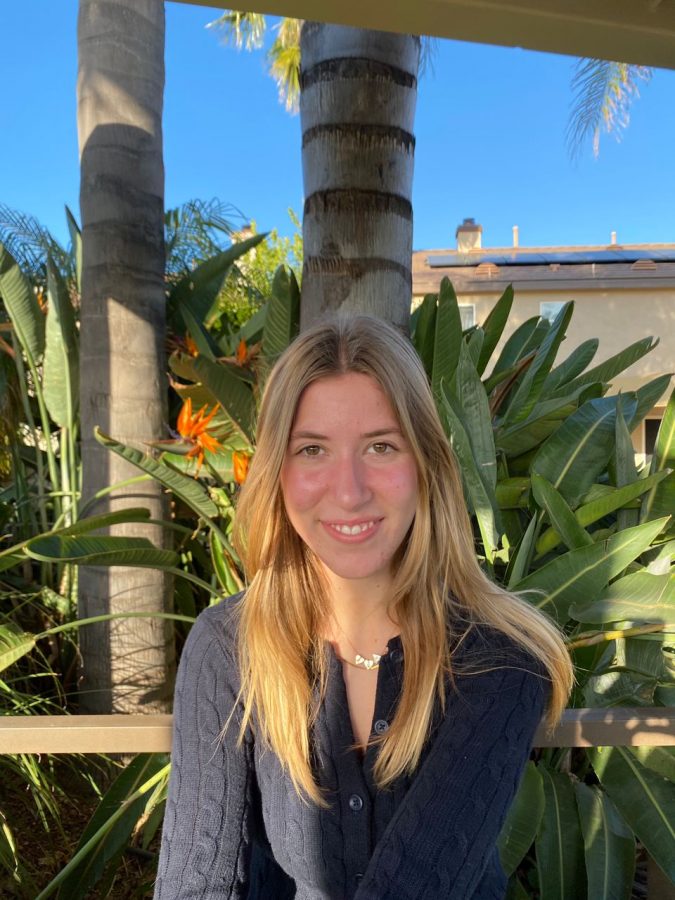 Alexa Siglar
As remote schooling continues, senior Alexa Siglar is working to maintain a sense of normalcy in students' extracurricular spheres. Siglar, the current president of the National Honors Society, has been efficiently using her time in quarantine to create positive change within our community. Leading her team of NHS officers and hundreds of students who are passionate about volunteering has been no easy task. However, Siglar's sheer determination has proven that virtual volunteer work can be done—and can still be effective.
Q: What first inspired you to join and take a leadership position in NHS? How have you grown through this role?
A: "I wanted to join an organization that seemed so established and organized in order to grow and expand my leadership skills and get more involved at school. After being trusted with enormous responsibilities and commitments through the club, such as processing our members hours or supervising and organizing volunteer events, I have grown so much as a person and as a leader. I know how to better communicate effectively and create organization, which is imperative to a club with so many members and different things going on."
Q: How have you been creating positive change over quarantine? What kind of volunteer work have you been involved in during this time?
A: "Due to quarantine, I have had to find ways NHS members can still help create positive change in their communities while keeping themselves and others safe. NHS members have participated in service events in which they made no-sew masks, collected cans, participated in diversity book clubs with their friends, and wrote out ways they would improve their 2021. Although these service events do not have as tangible an impact as in-person events, members are still able to make small positive differences in their communities and within themselves while preventing the spread of coronavirus."
Q: What keeps you motivated to lead NHS?
A: "It is really hard to stay motivated during quarantine. However, I find that I have a duty to the club, its officers, and my community as president. NHS provides a way for students to communicate and interact with their communities and peers, even if it's virtually, and that is a really important and significant thing that has to continue."
Q: What do you miss most about having NHS in person?
A: "It is a lot easier to organize and orchestrate the club when we are in person, especially because of the decrease in emails. It is also incredibly beneficial to students and their communities to volunteer in person, and I think that that comradery and feeling of inciting positive change is something that has defined my high school experience and that a lot of students are now unfortunately missing out on."
Q: With everything online, where do you see the future of student volunteering going?
A: "I think that the future of student volunteering will definitely become more virtual. There are still so many ways students can make a difference online, as well as continue to participate in in person events that take safety precautions. The first priority of every student should be to protect themselves, the ones they love, and those in their communities, and then find ways to volunteer. I also feel that volunteering will be much more geared towards the coronavirus, such as making masks and donating supplies, which are simple yet incredibly effective ways to make a positive difference."
Q: How do volunteer organizations such as NHS better our communities, especially during quarantine?
A: "Volunteer organizations like NHS foster connections in our communities in a time where so many people are isolated in this virtual world. Students are able to interact with each other, with our officers, and with their community in small, controlled ways. Making masks, educating one another about diversity, collecting cans, and safely participating in events like tutoring all help our community in small, yet incredibly significant ways."
Q: How should other students be actively engaging with their communities? Where can they find safe volunteering opportunities?
A: "Students should be actively engaging with their communities in whatever way they safely can. It is so easy to feel helpless while stuck inside, separated from your classmates, and watching the world get worse around you. It can be incredibly beneficial to feel like you are somehow making a difference in the world around you, and I encourage students to look on dosomething.org or find local organizations that are operating safely in order to make that difference."
Q: Do you plan on continuing your volunteer work in the future? If so, how?
A: "I hope to continue volunteer work for the rest of my life. It is such an important and special thing to give back to the world that gives so much to you, and I hope to continue volunteering in college and as an adult, maybe even joining and actively participating in a club like NHS. NHS has done so much for me, our community, and its members, and I would be honored to continue along that path of positive change."
Because of students like Siglar, teens with similar passions can easily mobilize to reach their goal—creating a positive social impact on their communities and futures. Even in times like these, those who persevere will always pave way for positive change.