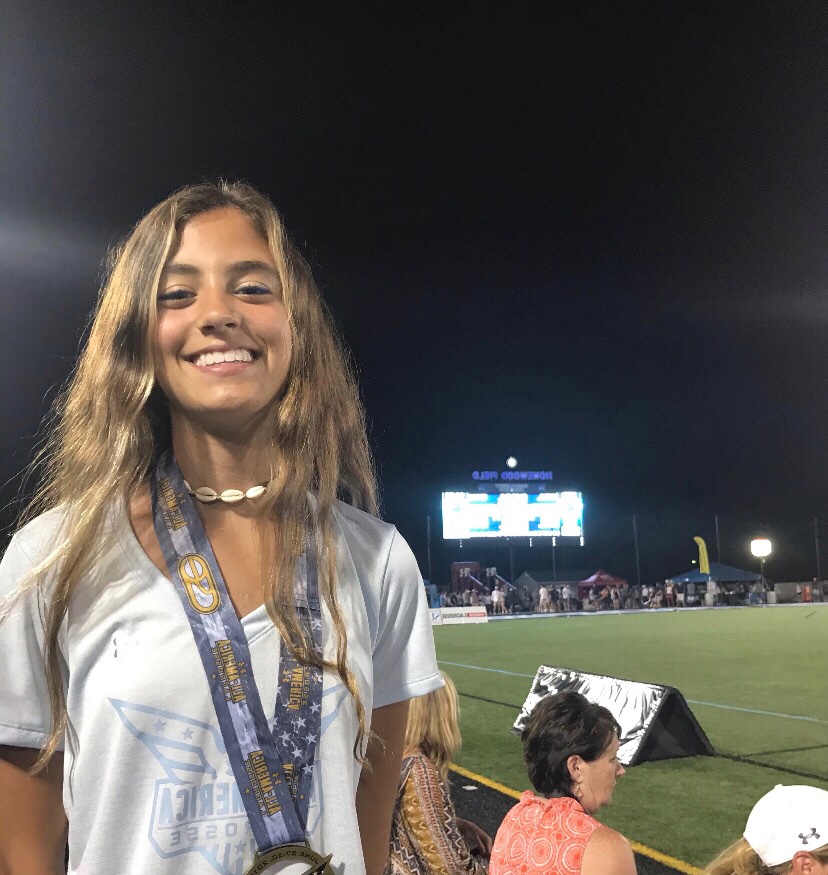 Geneva Cesoni
Geneva Cesoni is a sophomore known for her passion for playing team sports. Talented in both soccer and lacrosse, Cesoni has been following COVID-19 safety measures by practicing her skills remotely. She works to improve technique on her own and hopes to play professionally one day. 
Q: When and why did you start playing lacrosse? 
A: "I started playing lacrosse when I was twelve. I started playing lacrosse because I quit soccer, but still wanted to play a team sport. Lacrosse was brand new to me, so I thought it would be cool to try. I instantly fell in love and knew I had finally found my sport." 
Q: What team(s) are you playing for currently, and what position do you play? 
A: "I'm currently playing for West Ranch and my Club team is OC Aces. I play Attack."
Q: What is your favorite part of lacrosse? 
A: "My favorite parts of lacrosse are the adventures, the people, and the spirit of competition. The travel tournaments, laughs with teammates, and the high intensity games are some things I enjoy most about lacrosse."
Q: How do you train and practice during distance learning? 
A: "I practice pretty much every day so I can get better. There are endless technical things I can perfect and teach myself in the front yard."
Q: Do you have future plans for your lacrosse career? 
A: "Currently, my main goal & focus through high school is to play for a Division 1 college. After college, it would be my dream to play for a women's professional team and Team USA.  Until then, I'm going to keep working and improving as much as I can!" 
Geneva Cesoni perseveres in her training no matter what the situation. She has big dreams as a player and has the drive to reach great heights. The Paw Print wishes Cesoni success in her lacrosse career.