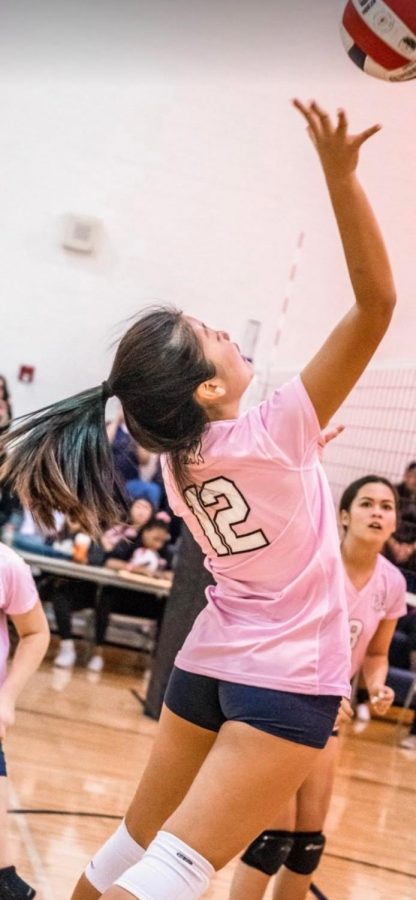 Erin Ha is a sophomore at West Ranch who is a hardworking volleyball player at our school and in outside clubs. Team games such as volleyball are especially impacted by COVID-19 since they require multiple people in close contact to play. However, despite the situation, Erin continues to pursue her career as a volleyball player in a quarantine-friendly way.
Q: When and why did you start playing volleyball?
A: I started volleyball in 8th grade when my friend wanted to start and asked me to try it with her.
Q: What is your favorite part of volleyball?
A: My favorite part is the bond you make with your teammates. Having a teammate is a really special relationship, especially on the court because everyone has their own playing styles
Q: What position do you play?
A: I used to play middle but once everyone else grew taller I changed to the opposite hitter and have been ever since.
Q: What do you hope for this year?
A: I guess my main wish is to go back to playing which I, unfortunately, don't think will happen soon because I won't be going back if COVID-19 is still around.
Q: How are you practicing for volleyball during quarantine?
A: I've been practicing for volleyball by running on the treadmill and getting reps with the ball. But it's been hard practicing because volleyball is a team sport and you need your teammates to practice.
Q: Describe volleyball in one word.
A: Volleyball in one word is teamwork.
Although Erin's volleyball career has taken a detour, her effort in the sport enables her to continue playing volleyball.