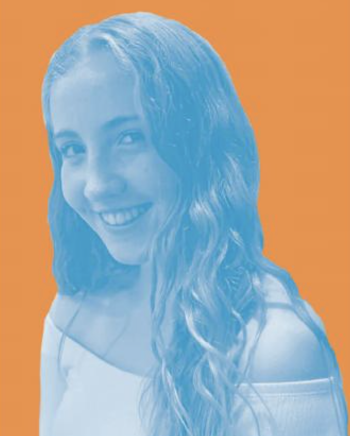 Brooke Johnston Senior Reflection
Comparison is a word that sticks to us like glue. It was stuck on my mirror in middle school, and by high school, it was caught in my hair, my teeth, my smile. In sophomore year, I spent most of my mental and physical energy trying to be pretty. Did I achieve my goal? Nope. No, because in such a headspace, pretty is never attainable, and in the sticky mess I didn't realize I had always been beautiful.
I know I wasn't alone in that, and I know there is so much else our class has vainly strived for. The second semester of senior year easily becomes the era of comparison, but I don't want it to be. As many of us begin forging new paths, it's incredibly easy to be glued to the accomplishments of our best friends, people we've never spoken to and those we consider our biggest rivals. But why? The only two outcomes we can get are inflated pride or deflated self-esteem. We're all stuck!
But we can help free each other. It's never too late. My friends, teammates and a licensed professional were so helpful in getting the glue off my skin. Be empowered by the help you receive, not ashamed!
We've learned that time flies by and life is short. Seniors, after you graduate, remember Eyob Anbessaw—embrace each day and be kind to yourself and others. Love who you are and where you are! If you are striving for anything solely to dictate how other people look at you, don't bother. I don't care what it is. Please don't chase the wind. You won't ever be satisfied by how other people view you. Don't live-to-make-people-think-you-are-the-greatest-to-ever-live. Just live. Just Dance. All of the "just"s.
The second semester of senior year easily becomes the era of comparison. I challenge you to make it the era of freedom. You won't regret it!