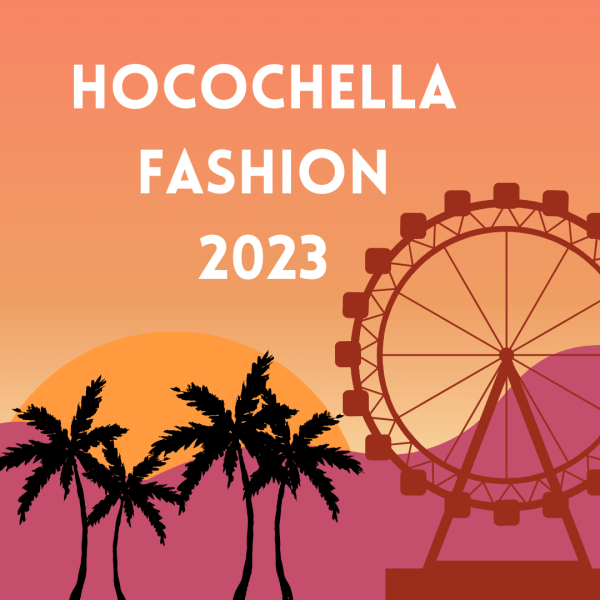 On the night of Sept. 8, West Ranch students showed up in style at the Hyatt Regency Valencia hotel. 2023's homecoming theme was Coachella, a popular annual arts and music festival held in the Coachella Valley in California, therefore giving the event its name: HoCoCHELLA. 
   At the dance, attendees were given the opportunity to showcase their unique styles, showing up in different dresses, button-ups, dress pants, suits and more. The Paw Print checked out what some guests presented for this year's homecoming.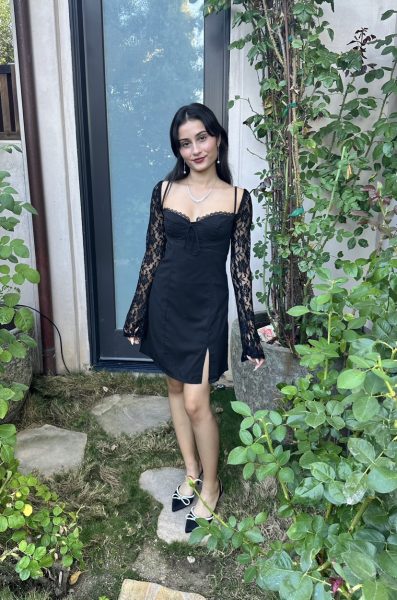 Mishal Ahmad, 10th Grade
   West Ranch sophomore Mishal Ahmad spent the night wearing an outfit that did not turn out as she expected it to. Her outfit consisted of a black dress from Princess Polly, black heels from Nordstrom Rack and accessories from Francesca's.
   Ahmad, describing her inspiration, said, "I really wanted to make it kind of 'Pinterest.' I really wanted [a] Lana Del Rey, rich vibe, but it didn't turn out that way." Her outfit turned out to be darker than she expected.
   Although the theme was HoCoCHELLA, she wanted to add more of her personal style and stray away from one which was more commonly worn. "I didn't want a big sparkly dress. I wanted to stray away from a big sparkly dress because I felt like a lot of people would do that, so I wanted to go a different way," Ahmad explained.
Sophia Lachinov, 11th Grade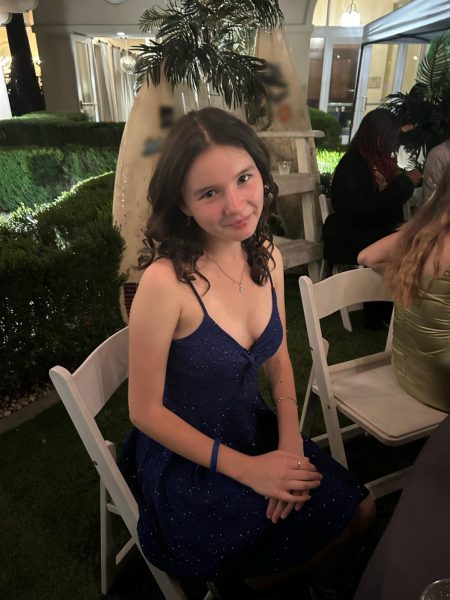 Sophia Lachinov decided that her junior homecoming would be the chance to wear something different than what she normally wears at school dances. That night, she wore a dark blue, shimmery dress from Windsor. 
   "I loved everything about [the dress], but it was a solid color, and I thought to myself 'I never really worn a solid color before, so why not try it on?' I tried it on and I really liked it," explained Lachinov.
   Lachinov decided that she wanted to try wearing a new style instead of basing her outfit around the Coachella theme. She remarked, "I decided to go with what I like and what I thought would look good on me."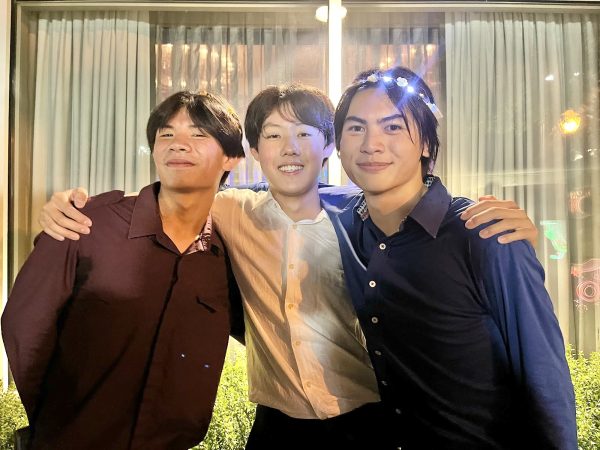 Sean Lim, 10th Grade
   Sophomore Sean Lim decided to have some additional fun by matching his homecoming outfit with his friends' outfits this year. His outfit for the night consisted of a maroon button-up and some black slacks.
   "I did an American flag inspired look with my friends. Each of us had a different color of the American flag and I was red," he informed.
   When asked about how he got this idea for their red, white and blue trio outfits, Lim explained, "We just did it as a fun joke. I wasn't exactly sure how to dress in the Coachella theme so we just quickly made it up with this inspiration."
   Homecoming this year served as a special occasion for students to explore new styles, express themselves in a fashionable way or just dress up and have fun. All in all, Wildcats knew what they were doing when it came to this year's outfit choices.