Club Rush Day showcases new clubs for students to join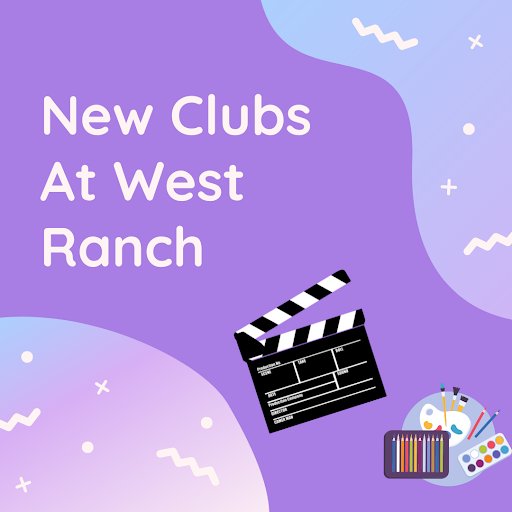 West Ranch provides students with many opportunities to join clubs that pique their interest. This year there are a wide variety of new clubs. Here are a few of them:
Animation and Design
The Animation and Design club was created for students wanting to explore their passion for art. President of Animation and Design club, Alina Park, wants to provide students the opportunity to advance in 2D and 3D modeling regardless of experience.
"I wanted to make this club to improve my skills by teaching them to students, but also to provide an enjoyable and stress-free environment for students to learn and experience animating and designing skills regardless of their skill set," Park expressed.
Animation and Design club is open to all students, even those who don't have a great amount of experience in art. Simply showing up to the club allows students to participate in activities such as flip book animation, GIF animation, logo design and more.
Additionally, Park mentioned, "Students shouldn't be pressured to finish the project or take up their time outside of school to finish it. We just want to provide an inspiring environment where they can be creative and learn appreciable art skills that can be used in their future."
E-Pal
Sophomore Daniel Jin was inspired to create the E-Pal club when he transferred from Kentucky during his second semester of his freshman year. When placed in an entirely new environment, he contacted an old teacher of his to create a connection with students in Kentucky needing support, and so his club was born.
In more detail, Jin described, "My club corresponds with students from out of state, more specifically, Kentucky, via email. It's different from other clubs because most clubs do not have these types of connections with real life people out of state."
According to Jin, E-Pal club gives members the opportunity "to view the perspectives of middle schoolers through the lens of those out of California."
With the support of his vice president Frank Holloway and secretary Derek Perry, he is excited to make his vision a reality.
Film
Film club is a great opportunity for students to collaborate and discuss different movie topics that gain their interest. The purpose of this club is to create a space for students to express their input on different genres of film and learn about the effective production methods used in film.
Film club Vice President Abigail Hodge explained, "Some activities we are planning to do are trivia games and possibly going to the movies together."
This club primarily focuses on student-led discussions so that students are able to grow and learn about the film industry. Furthermore, the friendly en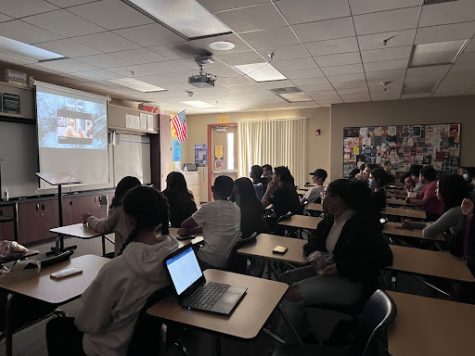 vironment encourages members to meet new people who share similar interests.
Club member Grayshia Alcine revealed, "I have a love for cinema because it's an art created by a group of people that put a lot of effort in order to bring the story alive."
The club is a great way to further gain experience for those wanting to go into the film industry. "Our club interests is anything in the filmmaking industry, like producing or writing," Hodge articulated.
HALO
Focused on raising money for physically and mentally disabled children, the club HALO or "Helping a Life Out" has made a comeback this year. The club was initially at West Ranch from 2017 to 2020. However, when the pandemic began meaningful connections were hard to come by.
Luckily, junior Allen Lee was inspired to restart the club: "I personally wanted to help out children who have been dealing with problems that they cannot control." He continued, "Giving our time of day to these individuals has brought tremendous joy to HALO members."
He described the opportunities that members will be given, intending to refer back to the club's original plan while also incorporating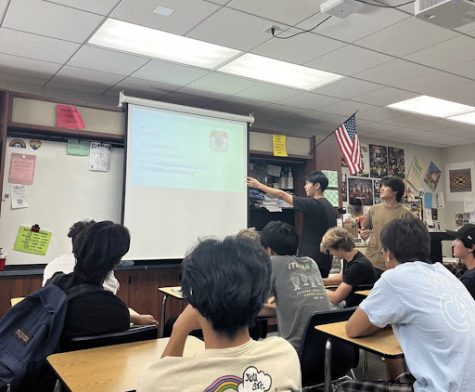 his own ideas, including "fundraisers, bake sales, and using late start Wednesdays to visit different schools and spread the messages of HALO." Lee also hopes "to raise money to provide equipment, toys, and love to bring happiness to children."
Lee explained how he found his inspiration: "I found the inspiration to start this club up again to continue its purpose and spark the light inside me and other HALO members, helping as many lives as we can."
Latin X
An environment to discuss the variety of cultures in multiple Hispanic countries can be found in this year's Latin X club. Junior Anthony Luna has taken up the responsibility of managing the club in order to unite students who wish to learn more about Hispanic culture.
He explains that he started the club to create a common understanding: "When people hear about Latino culture, most of them just assume it came from Mexico. Of course, there are a lot of other Hispanic countries that each have their own distinct cultures. I think it's important for students to be educated about these topics."
Latin X plans to host events to spread awareness on Latino culture. "At the end of the year, we plan to have a big potluck where members will bring dishes from multiple different Latino countries to celebrate the culture," Luna commented.
Anthony Luna hopes to continue promoting cultural discussions to create meaningful connections between students of different backgrounds without fear of judgment.
Project Natalia
Project Natalia aims to raise money for children across the world through recycling and cooperating alongside charities.
The club's Vice President, Clarice Kim, was motivated to have an active role in the club after hearing about Compassion, a charity group that financially supports young children living in poverty. "Esther Pack talked to me about her time and friendship with a girl named Natalia who lives in Nicaragua. Her family sponsors her by donating $38 a month, through an organization called Compassion in order to support Natalia and her family," she explained. She was inspired by the story and willing to join the club in order to c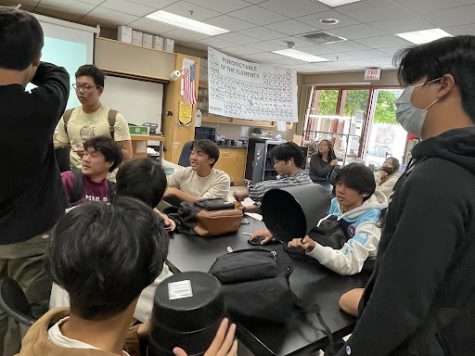 ontribute to similar charity efforts herself.
Clarice Kim describes the general plans for the club: "Through recycling, we plan to collect a monthly total of at least $38 in order to support a child."
She also hopes for students to achieve a broader perspective on the world. She claims that by donating and writing letters to children in need, "this project will build personal connections between West Ranch students and kids around the world."
The various opportunities for students to consider when it comes to joining a club are immense. Cats, there are a lot of clubs to check out this year, so don't be afraid to branch out!