Secret Seasonal Spots
With the holiday season quickly approaching and the weather getting colder, it is a great time to try out new seasonal menus or go shopping for the new season. Santa Clarita offers a variety of places for all ages.
The Paw Print visited a few unique local spots ranging from coffee shops, thrift stores, and trails. Here are five exciting places to visit this season:
Honu Coffee
In Old Town Newhall, Honu Coffee mix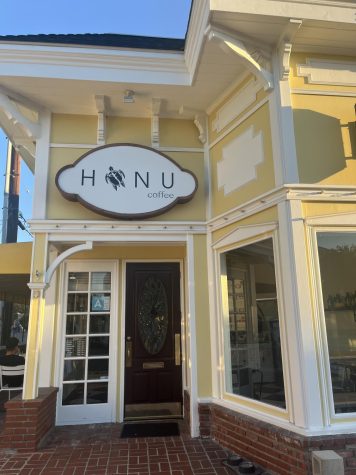 es elements of Hawaiian aesthetics with a cozy coffee shop, while offering a wide selection of drinks for every palate. Creative beverage names like the "Tsunami" latte and the logo of a turtle with a coffee bean shell make Honu a very unique spot.
"The decorations we put up are really nice, making it feel really cozy and fall-like," Amelie Angelov, a Honu employee remarked. "I think also just the atmosphere of Honu is like very comforting and warm, and that's especially nice during [this time of year]."
Honu Coffee's mellow lighting accompanied by natural light from the windows create an inviting atmosphere. With its seasonal autumn leaf and pumpkin decorations, the shop is perfectly suited for grabbing a drink and studying during colder months.
Candle Corner
Candle Corner, a hidden gem in Santa Clarita, offers a unique experience where guests can personalize their own candles and scents. Guests can choose from a variety of fragrances such as balsam fir, sweater weather, and vanilla wood to create their own customized candle.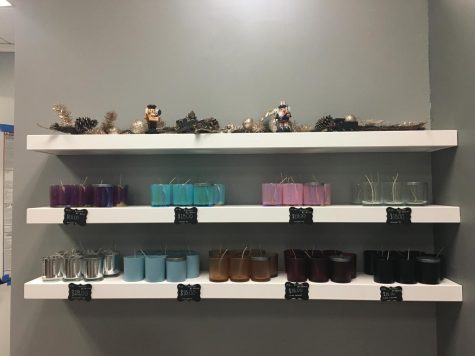 "You get to take home something that you made and just kind of remember that experience when you get home and you're burning it," Candle Corner's owner Paul Soltero expressed. "I think people like candles in general just because flame is life. It's movement, its warmth, it's making your room smell good."
In addition to allowing customers to personalize their own candles, Candle Corner sells bath bombs, candle wick trimmers and candle snuffers.
Runway Fashion
Runway Fashion is a thrift store located in Valencia. The store offers a variety of items including footwear, accessories and a wide selection of clothing for men and women all at an affordable price.
"Some of my favorite and most worn pieces in my closet are from Runway Fashion. There are all sorts of things you can find, such as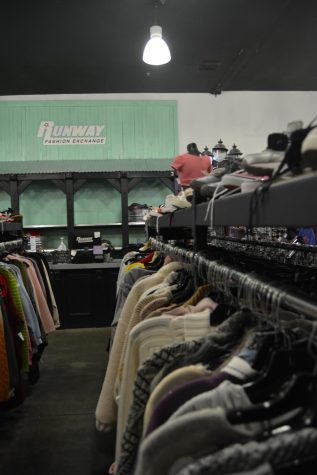 vintage and designer," West Ranch freshman Mishal Ahmad expressed.
In preparation for autumn, sweaters of all sizes and colors are displayed on the racks as well as jeans, scarves and jackets. Multiple fitting rooms are available in-store for customers to try on items they would like to purchase.
Tea Elle C Garden Cafe
Hidden in a small shopping center on Bouquet Canyon Road, Tea Elle C Garden Cafe, or Tea Gardens, is the definition of a secret hot spot. From their scrumptious finger foods like mini sandwiches and scones, and their diverse brunch menu, Tea Gardens' aesthetic looks to b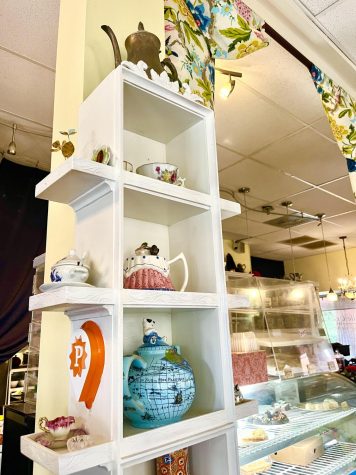 e straight from a Pinterest board.
"I love Tea Gardens. Their scones and drinks are so good," Junior Savannah Thorstensen, a frequent patron of the cafe, described. She emphasizes her love for the entire vibe of the establishment, from the "cute courtyard to the cottagecore interior." Thorstensen loves the photoshoot opportunities as well, especially in terms of the gorgeous flowers and settings available.
Tea Gardens does a great job in setting the ambience at their location, providing customers with beautiful tea cups, teapots and, of course, dessert towers to chow down on.
South Fork River Trail
Hidden behind many of the well-known areas in Santa Clarita is the South Fork River Trail. With a paved road running along what used to be a large river in our valley, it stretches a wide distance, passing residential and shopping areas. You may spot familiar stores like HomeGoods and Barnes & Noble while exercising.
The secluded, open space is a perfect route for long-distance exercise. Whilst walking, running or biking, it is easy to enjoy the cool air and take note of the autumn-colored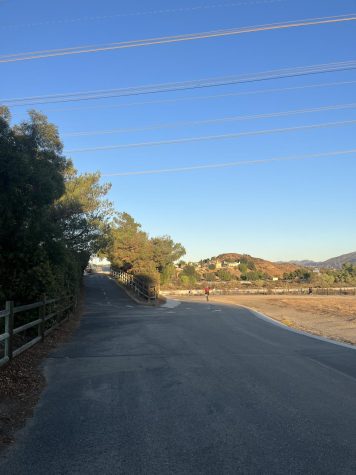 leaves beginning to decorate the trees. Having busy lives can be an obstacle to cherishing nature, but the South Fork River Trail is an outlet for appreciation.
"My friends and I go to the trail to just hang out and take a walk," shared freshman Kristen Peng. "We've gone multiple times now and it's a great way to take in the colder weather."