Holiday Traditions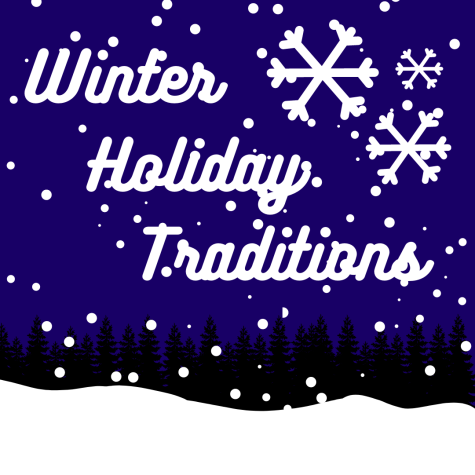 With 2022 coming to an end, winter has finally arrived. The winter season is filled with many different holiday celebrations. Let's take a look at a few Wildcats and their winter customs.
Sean Lim
   For West Ranch freshman Sean Lim, the holidays mean a long Christmas party, spending time with family and staying up late to open presents at midnight instead of on Christmas morning.
   "For as long as I can remember, our family gathers to have a big party on Christmas Eve where we party and stay up until midnight to open presents on Christmas," Lim explained. "After the long celebration, we sleep in as long as we want on Christmas day." 
   Lim expressed how his family has had this tradition since he was born. When asked if he wants to carry on the tradition, he replied, "Yes, definitely. It is always very fun and it is a way to see all my relatives that we do not always get the chance to see so often." 
   With all of the fun from the party, opening presents and hanging out with loved ones, Lim's tradition has taught him to value family time and the little things like expressing gratitude for presents. 
Ms. Lank
   Ms. Lank, West Ranch's ASL teacher, celebrates the holidays with the Jewish tradition of Hanukkah along with the Christian tradition of Christmas. 
   During Hanukkah, loved ones exchange gifts, pray together and light candles on the menorah. Hanukkah lasts a total of eight days, giving Ms. Lank and her family more time to connect with each other. "My favorite part of our tradition is just the fact we do it as a family and we know that we're always going to be together those days," Ms. Lank explained. "Every night we get together as a family and we get to celebrate together because we're not always able to get together, so it's nice to just have your people around you."
   Ms. Lank described Hanukkah as a way to celebrate and symbolize her heritage and culture. She talked about the importance of continuing traditions, saying, "It is definitely important to carry on your tradition. That is the huge thing about culture, having it being passed down, and I definitely want to provide that for my future kids as well. It is a wonderful time to get together with family, and I feel like because not everybody celebrates it, it almost makes it a little bit more special."
   Aside from Hanukkah, Ms. Lank celebrates Christmas with her dad's side of the family, allowing for more family time. Because she has a tradition of celebrating both holidays, Ms. Lank expressed, "it is kind of cool because we do the eight nights of gifts, so I get that, plus the gifts for Christmas."
Kishneet Kaur
   Ever since she was born, West Ranch junior Kishneet Kaur has spent the holidays celebrating the Sikh holiday Gurpurab. "Gurpurab is the birth of our first guru, or prophet, out of the ten that God sent," she explained. It is a tradition for Kaur and her family to go to their sacred temple, spend time with family and eat a lot of good food. 
   "In India, the Golden temple gets lit up to hold many big celebrations," Kaur added. The Golden Temple, or Harmandir Sahib, is one of the holiest sites and one of the most sacred pilgrimage spots in Sikhism, because it represents the magnificence and strength of Sikhs all around the world.
   This colorful and golden tradition holds a very religious meaning to Kaur. "My grandparents taught me about this tradition and [they are] passing the tradition down to me," she expressed. "It is important to me that in the future, I would hopefully also pass it down to the next generation."
   The West Ranch family encourages cultural diversity within its student body. Whether it is Christmas, Hanukkah, Gurpurab or any other winter tradition, the holidays are the perfect time to have fun, carry on traditions and spend time with family and loved ones.