FIDM Fashion club prepares for their upcoming runway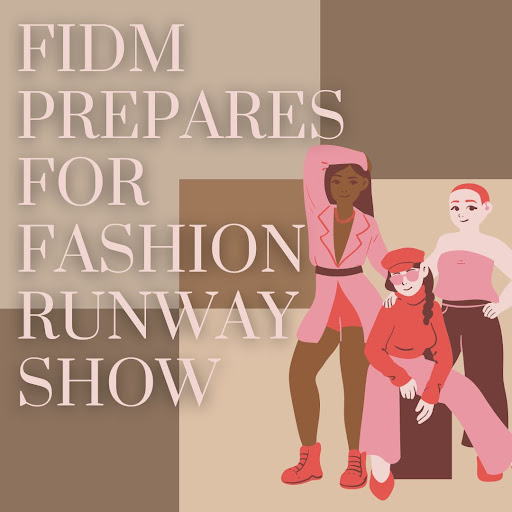 Fashion goes beyond garments of clothing; it is an artistic medium for people to express themselves and showcase their creative skills.
The FIDM club is displaying this love for fashion with their fashion collection runway show on May 19th. FIDM—Fashion Institute of Design and Marketing—is a fashion club on campus that aims to serve as a "creative outlet for different people to come together and use their creative abilities to explore the world of fashion and photography," as described by FIDM president and West Ranch senior Victoria Davis.
This year, FIDM is gearing up to make the show more prominent than ever before. "We plan on having a runway at the gym with special lighting and a DJ. We'll have a small admission fee, but all of it will go into decor and club support," Davis explained. "We have around 10 collections walking this year." 
The collections Davis mentioned are the fashion lines of FIDM club members. Students group up or go solo to create outfits by their given deadline. Members can thrift, flip or produce their outfits from scratch. Creative freedom is valued as a key aspect of the design and production of the best possible outfits. 
Fashion designer and FIDM member Savannah Thorstensen described her clothing-creation process: "I create my outfits mainly by sewing and printing with vinyl. I create a mood board for the vibe I want to accomplish then follow that with some sketching. I make my final design and graphics on my iPad and print them out with vinyl. I then heat-press my designs onto the clothing and sometimes sew on little details or alter the clothing to my liking and then I'm done."
A lot of effort needs to be put in by members like Savannah to churn out unique pieces. The process doesn't always start with creating the pieces; designers may begin with rough sketches and inspiration boards to figure out the aesthetic of their line.
Freshman designer Mishal Ahmad explained how she is preparing for the show. "I'm sketching out ideas, creating Pinterest boards, and just branching out the range of my outfits. I get inspiration from creators I see online."
Production of stylish outfits is not the only focal point, however. Ranging from hair and makeup to photography and set design, all aspects of the show are done by the club members. 
You can still get involved and support their show even if you're not directly participating in the club. Davis explained, "Well, our biggest support is to come to our show. Not only will it give moral support for our members and make them feel seen, but it will help fundraise and support our club financially as well." 
Any form of support for FIDM is appreciated in several ways. Since FIDM seeks a broad variety of assistance, all students with creative skills can participate. Cats, if you're interested in FIDM and their upcoming show, you can contact them at @wrfidmclub on Instagram to learn more.