Thermal Horizons Yoga and Wellness Center Story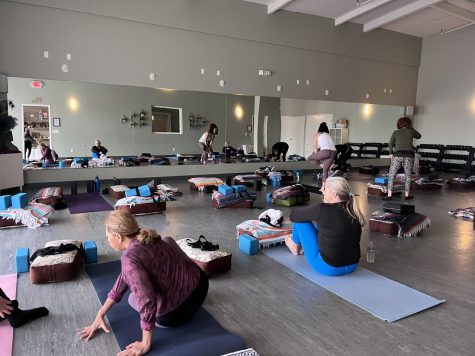 As you open the glass door to Thermal Horizons Yoga, you are immediately transported into a sacred space that offers comfort from the stressors of the outside world. Warm and energizing aromas of lavender and citrus welcome and invite you to connect with your physical and spiritual self.
   Let your worries and troubles melt away as you enter the calming haven of Thermal Horizons Yoga and Wellness Center. Located in the Granary Square shopping center, the studio offers a variety of wellness experiences, including gentle yoga, hot yoga, infrared sauna, sound healing, meditation, breathwork and fitness classes.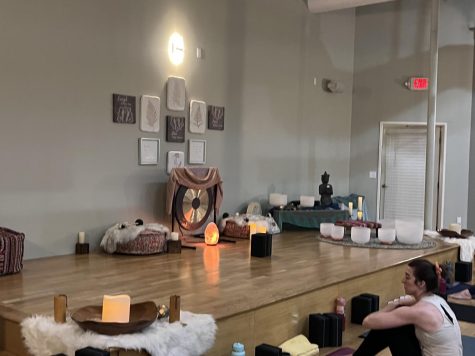 Thermal Horizons has over 20 instructors and offers over 70 classes, but due to the studio's exponential growth, that number is quickly increasing. Jaime Annett and her fiancé Ben Benedetti opened the center in June 2022. Benedetti explained that "the community's response has been amazing. We are very fortunate. Yoga was an industry that was severely impacted by the pandemic. Most yoga studios went out of business and we saw it as a good business opportunity because we loved yoga so much. Most people crave community and a sense of unity with other people. We provide a safe place to do that, a gentle environment."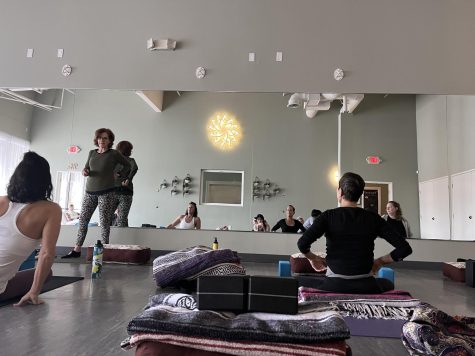 According to Benedetti, the practice of meditation is "hundreds of thousands of years old and takes on many different forms. As long as there have been humans walking the face of the Earth, I think that the mind craves stillness and serenity, and the world, and life in general, challenges you." 
   Every class is taught by a different instructor, each with its own personal style and method of teaching. A beginner yoga class may start with gentle stretching followed by basic yoga poses such as Mountain Pose, Shavasana or Child's Pose, and end with serene meditation and a warm towel to the forehead. A beginner meditation class may include guided breathing and meditation, focusing on bodily awareness and an emotionally stable state, all designed to support mental clarity. Complimentary light, earthy tea is available after classes. 
   Personal trainer and group instructor Molly O'Brien, a former English teacher at Golden Valley High School, explained the physical and health benefits of yoga: "You're building strength, and strength is something we tend to neglect. A lot of times when people work out, they'll just run or do cardio. But with yoga, you're improving strength and building those muscles that will be more beneficial in the long run."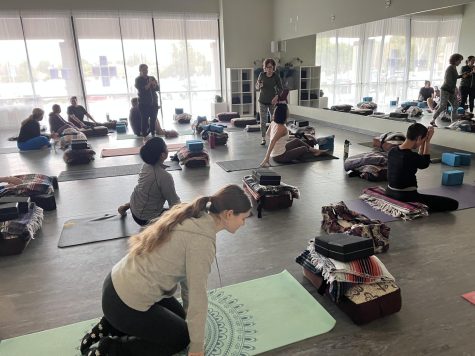 Thermal Horizons is open to people no matter where they are in their wellness journey, with classes varying in difficulty and intensity. Benedetti emphasizes that the center takes a "come as you are" approach. "I made the mistake when I first started yoga that I'm supposed to be doing everything the instructor is doing, and my body wasn't ready for it. I injured myself a couple of times. My advice to everyone is to just do you. Don't do anything you're not ready or comfortable doing, because yoga can put you in unfamiliar positions and experiences. You're using muscles and stretching areas of your body that you've probably never had to before. It's really important to take it slow." For beginners, Benedetti recommends their Gentle Therapeutic class. 
   Additionally, the studio hosts weekly special events such as wellness retreats, Mommy & Me classes, Children's Yoga workshops and Sound Healing ceremonies, all focused on intuitive healing in addition to spiritual and physical synergy.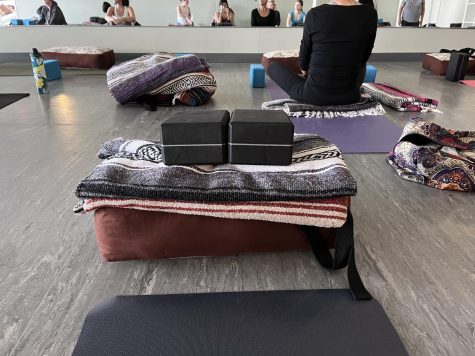 O'Brien added that "A lot of times when you're at home, you're kind of forcing yourself to work out, but when you're in class, you get the benefits of being around other people. Everyone's so welcoming, it kind of adds to those physical and emotional benefits."
   Members are able to transform their bodies and minds through the routine practice of yoga and wellness. Those suffering from anxiety and the overwhelming stress of day-to-day thoughts from work, school and relationships may find it beneficial to step back, breathe and take a moment to exist at peace within the present. 
   Benedetti shared his journey of practicing yoga for over nine years: "I've had chronic back issues my whole life, and when the situation got really bad, I had to have surgeries. After my surgery, yoga was literally the only thing I could do. That's when I started taking it a lot more seriously and it absolutely has helped. Once I started doing it every day, I discovered that, amazingly, my back problems receded."
   Ranging from simple to radical transformations both physically and mentally, a wide variety of members have drastically improved the state of their well-being after routinely practicing yoga and meditation at Thermal Horizons. 

   Although many may view yoga as an activity to start later in life, West Ranch Wellness Center coordinator Ms. Sinclair said otherwise. As someone who practices tense meditation with the volleyball, baseball, soccer and basketball athletes, which consists of tensing and relaxing muscles to fall into a deeper state of relaxation, Sinclair emphasizes that "It's important to start meditation and mindfulness at this age because it will help in the future when you get to college to learn if you're stressed or tense anywhere and how to use your coping skills to calm down." 

    An essential element of maintaining a healthy lifestyle is starting early to develop consistent movement and wellness routines. Reaching a point of mental and physical clarity takes time and is an endless journey that requires regularity to develop.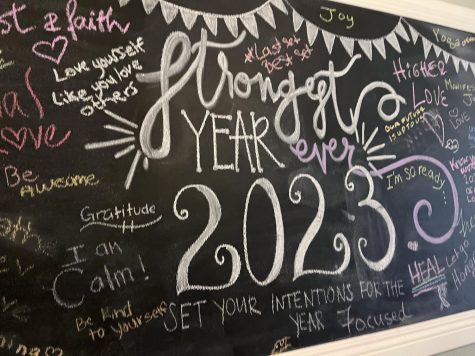 Andrea Dill, a group yoga instructor at Thermal Horizons, advised beginning the practice of wellness and healthy living as early as possible. "When you start having difficulties as you get older, reversing the damage is much more difficult than preventing it. Yoga being a part of your life at such a young age will make you that much stronger mentally and physically. When something happens that may be severe, you'll be able to get over it a little easier." 
   Benedetti concluded, "Society often forces us to be a human-doing, instead of a human being." For more information on how to begin your wellness journey visit https://thermalhorizons.com today.