Disney Teacher Superfans
This year is The Walt Disney Company's 100th year anniversary since the original inception. With a century of animation, movies, TV shows, theme parks, cruises, toys and entertainment, Disney has brought joy to families around the world to people of all ages. Unsurprisingly, some of that Disney magic has found its way on campus, specifically for West Ranch faculty. Here are some of West Ranch's Disney teacher-superfans.
Mr. Manalastas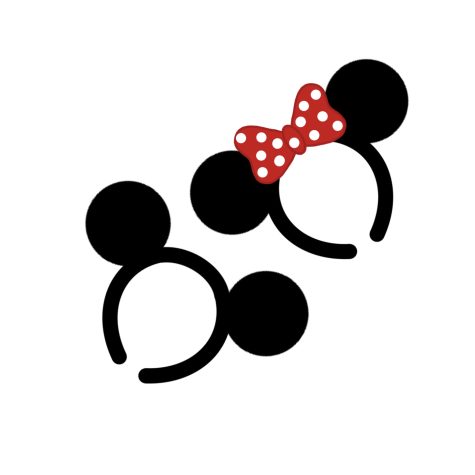 AP Biology and Honors Human Anatomy teacher Mr. Manalastas holds a heart full of magic from a Disney-filled childhood. 
   Manalastas describes how his love for Disney began with the Kingdom of Magic. "Back in my day, they used to have The Wonderful World of Disney on ABC and show little cartoons, so I would watch those. As I got older, I still loved [the] cartoons and I watched them all the way throughout high school."
   Manalastas'  love for the Disney theme parks began when he was younger and he cherishes the memories he made with his family there.
   "I used to live in Virginia, so we would drive down over the summer to Walt Disney World," he revealed. "My mom and dad would tell me that because lines were long back then, in order to pass the time, I used to start singing Disney toons in front of everybody."
   As Mr. Manalastas grew up, his love for the Disney theme parks grew with him, so much so that it became his favorite part of Disney. But why the theme parks? Why not the movies or the cruises? 
   Mr. Manalastas explained, "The parks look so real, like you are immersed in a movie. The characters are live action and real. That is a neat aspect of the park. And there is also the nostalgia factor. It just makes you feel young and happy. They say it is 'The Happiest Place on Earth', and when you go there, you are happy. I do not know who goes to Disneyland and is miserable. They have things that just make you feel like a kid again." 
   Now with a family of his own, Mr. Manalastas is passing on his immense love of Disney to his kids. "I guess the memories that I have now were from taking my kids to Disneyland and Disney World on winter break a few years ago," he described. "The enormity of all four parks is kind of overwhelming for the kids, but the smiles on their faces and the things they get to do are the memories that I cherish now."
  The Manalastas family incorporates Disney into their lives whenever they can, whether it be a special trip to the parks or memorabilia. Above all else, however, is one special Disney object that is becoming a tradition for their family. 
   "My very first set of Mickey ears are just awesome," he said. "I got my Mickey ears when I was a kid, and that has become tradition. Every kid has their Mickey ears. Both my boys now have their very first Mickey ears. That is something you do when the kids are old enough to enjoy DIsneyland. You have to get not the special ones with swirly lights and character designs, but the classic, traditional ones."
   With a lifetime full of magic, Mr. Manalastas is making his Disney love generational, one that will be passed on for generations to come. 
Mrs. Povletich   
Disney has been intertwined with Mrs. Povletich's life since she could remember and has brought joy-filled memories to the Povletich family.
    Her Disney journey began when she was five years old and went on her first trip to Disney World with her parents. Later on, when she was in college, Mrs. Povletich took the Disney College Program, an opportunity for college students to take a semester off of college to work, hangout and live with other college students, while learning various life skills. She explained, "It really kind of solidified [my love of Disney] for me."
   Mrs. Povletich explained how the key component to her love for Disney was one of her most special days一getting married at Disney World. "My husband had also done the college program so we had that in common with each other, so when we got engaged, my parents agreed to let us get married there."
   Her special day at Disney World holds one of her favorite memories that made her feel like she was part of the Disney magic. "My dad surprised us with Cinderella's carriage and we were out taking pictures at one of the resorts and I heard in the distance a little girl go, 'There is Cinderella!' and that did it for me," she described.
   Mrs. Povletich's love for the parks has carried on from her childhood. "It is my happy place," she expressed. "I love that when I go to the theme parks that they are clean and that they are family friendly."
   Holding on to the Disney magic from her childhood, she is now carrying on her passion to her own kids, making it a big part of their lives. Every year, the Povletich family tries to go to as many Disney events as they can.
   Her family plans vacations to Disney World, go to the D23 Expo every time it is in Anaheim and they have been doing the Disney marathon weekend every year as a family trip for twenty years, 
   Her love for Disney can also be seen in her class with Disney stuffed animals, canvas prints and posters around her room, and her students have connected Disney with her. Povletich shared, "I have a Winnie the Pooh bought for me after I had a surgery a few years ago. That holds a lot of meaning to me."
   Disney is linked with some of Mrs. Povletich's most important memories. Now, she is passing on the love for the Disney magic to her own family.
Mrs. Solarez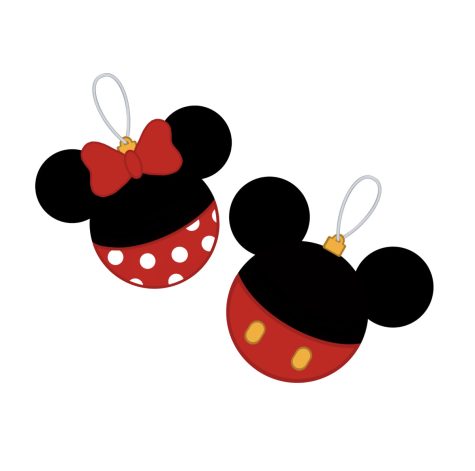 Mrs. Solarez grew up with a childhood consisting of all things Disney. 
   "I just grew up going to the parks and enjoying the movies," she described. As she grew into an era of streaming services and high-speed internet, those Disney movies became easier and more convenient to watch. "I enjoy watching Disney+ content," she detailed. "It feels relevant and nostalgic at the same time. It makes me happy."
  Unlike the other teachers, however, Mrs. Solarez's Disney superfandom goes beyond the typical Disney projects. "We enjoy other franchises that are now a part of Disney, like Star Wars and Marvel, which are other things that we grew up enjoying," she described.
   Going to the parks has also always been a part of her childhood and continues to be a part of her life today. Mrs. Solarez explained, "The magic that they create and how they tie it in with the movies is great, along with the emotions that they create. It is fun and it is also something that I do with my family."
   The magic of the Disney parks play a big role for her family now as it did when she was young. "My sister lives down there so we go a lot together with our families so that [kind of]made a place and a thing that we do together," she shared.
   The parks create many memories for the Solarez family, including celebrating birthdays and the Halloween season at Disneyland. "We have had some fun experiences with the Disney After Hours parties and trick or treating during Halloween time. This last year I also got to take both of the girls' girl scout troops since that was how they decided to spend their money. That was really fun, exhausting, but really fun taking all of those girls and their moms. We had these epic days with parties of twenty so that was fun," she explained.
   Beyond the spooky season, Mrs. Solarez got to experience the magic of Disney firsthand during New Years. She explained, "I got to spend New Years Eve with my husband at Walt Disney World in Hollywood Studios one year which was really fun. When my daughter was one and a half years old, she went for the first time so we took pictures with a bunch of the characters and all the different things that you can do with the babies."
   The magic also holds a lot of sentiment for her, seeing various Disney decor items and her own kids dressing up in costumes of different Disney characters. "I have some Disney ornaments that we have gotten over the years. It is always fun to pull those out during Christmas time and seeing the different attractions and how they have meaning in different ways," she shared.
   Disney has been a place full of precious memories for Mrs. Solarez since her childhood and it continues to be a place where she can make special memories with friends and family.
   If there is one thing Disney does better than entertain, it is inspire. From the classic fairy tales of Pinocchio and Cinderella to the grand heroic adventures in Marvel and Star Wars, Disney uses storytelling to relay positive messages about the world around us and how we can be better versions of ourselves. Mr. Manalastas, Mrs. Povletich and Mrs. Solarez have all been inspired by the magic storytelling of Disney. And now that they have grown up, they are able to share the Disney magic with their loved ones.