The new school year has introduced many new faces among the staff on campus. These new staff members have brought their experienced backgrounds, enthusiasm and ambitious goals along for the year ahead. The Paw Print interviewed four new staff members at West Ranch for the 2023-2024 school year.
Mr. Spraulding
West Ranch's newest Theater Arts teacher and main stage theater production director, Mr. Spraulding, is not new to the works of staging and theater production. 
Before teaching, Mr. Spraulding acted for several years. Many other actors within his community had urged him to teach people the essentials of acting and studio production, seeing that he would give meaningful advice. In response, Mr. Sprauding started up the acting studio "Jarod Scott Actor's Workshop" in Newhall and ran the program for a decade.
After the pandemic struck and took a hit on his small business, he decided to get his teaching credentials in the hopes of working with high school students in the William S. Hart District. 
Mr. Spraulding hopes to create an environment where students feel comfortable exploring their musical calling, just as he did in his studio. "I want to see students find their voice through the theater arts medium. For me, it's about creating a home for students no matter what vein or walk of life that they come from. It all starts with theater arts and the art of that," he emphasized. 
Excited to see what this new chapter will bring, Mr. Spraulding explained, "There's been a lot of support from administration and enthusiasm from students. There's a lot of talent here at this school, so with the resources and support that we have, I think we're going to have a successful production year."
Mr. Schueller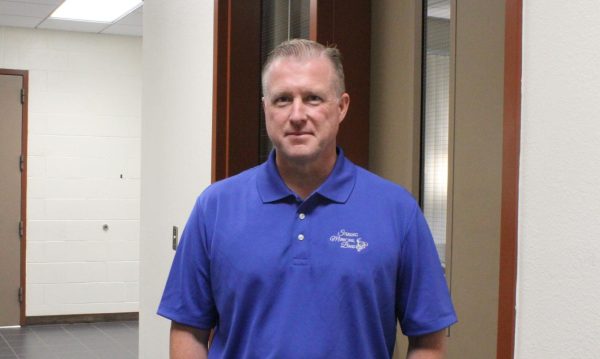 Mr. Schueller brings another new face to the Performing Arts department as West Ranch's newest marching band and orchestra director, as well as the conductor of the wind ensemble, concert orchestra and chamber orchestra.
Before relocating to California, Mr. Schueller had previously taught music at both the high school and university levels in Illinois. After being drawn in by West Ranch's track record of success and a recommendation from a friend, Mr. Schueller decided that joining the West Ranch community was the right move for him and his daughter, West Ranch senior Alexis Schueller.
Mr. Schueller found that coming to West Ranch gave him the opportunity to witness and foster the same qualities he admired seeing in students. He explained, "I'd like to continue seeing the enthusiasm, energy, commitment to be excellent, teamwork and cooperation that I've already been seeing at this point," he explained.
With the hopes of setting high expectations, Mr. Schueller's goal is to ensure that his ensembles reach their greatest potential: "I think that [it] just takes a tremendous amount of planning, preparation and passion to ensure that our ensembles reach their greatest potential after the year's over because I want the students to feel a great sense of accomplishment for everything that they worked so hard for."
Mr. Rompal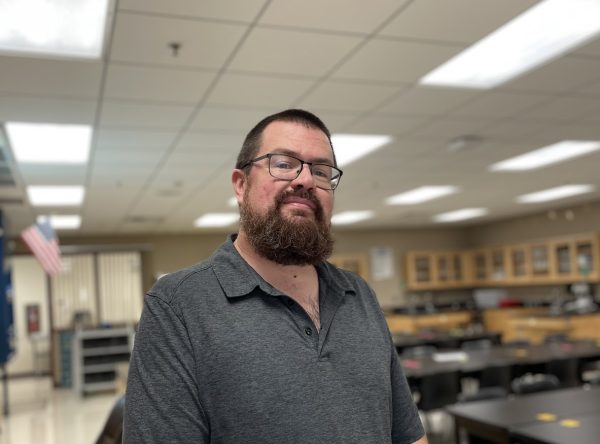 Mr. Rompal brings a fresh and unique perspective to the West Ranch science department this year, specializing in both chemistry and physics. 
His deep curiosity in exploring the inner workings of the world through the two fields has inspired him to share his knowledge and enthusiasm for them with his students. "Science to me is organized curiosity, and I love having the opportunity to share the cool things I learn with my students," he expressed.
When asked about his experience transitioning to a new school, Mr. Rompal reflected, "Being a new teacher at West Ranch has been interesting. This is the biggest school I've ever taught at. All my other schools have 400 students and 20 staff members, so the biggest change for me is getting to know so many people and faces and having other teachers teaching the same subject." 
Despite the changes that come with working at a different school, Mr. Rompal finds several advantages to the adjustment. West Ranch is much closer to his home compared to his previous school, making his daily commute more convenient. Furthermore, the readily available support from fellow teachers and staff members has proven invaluable to him.
Mr. Rompal shared that his main goal is to "acclimate within West Ranch and understand how things have been done here" before incorporating his own personality and changes into his classroom. He added, "I want to know how things are and try to objectively assess that and then add my own unique touch to things as the year goes on." 
Mrs. Torres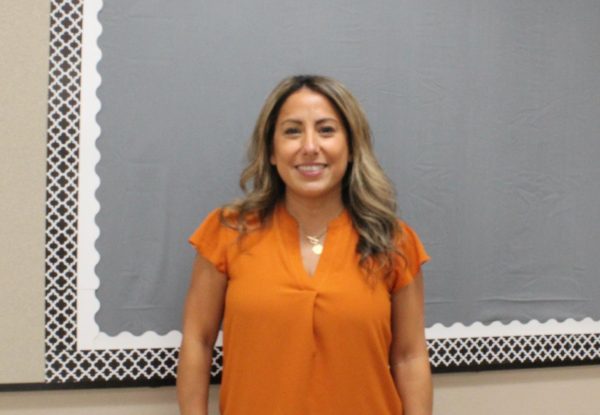 Another recent addition to the West Ranch science faculty is Mrs. Torres, who specializes in teaching biology. With nearly two decades of teaching experience, she is no stranger to the profession and has many plans for the upcoming school year.
Mrs. Torres taught at Golden Valley High School for four years before briefly relocating to Florida during the pandemic. Within a couple of years, she moved back to Santa Clarita, driven by her desire to teach at West Ranch being influenced by the fact that her two children, both alumni of Pico Canyon Elementary School and Rancho Pico Junior High School, graduated from West Ranch.
Transitioning into her role at West Ranch, Mrs. Torres knew that she wanted to become an integral part of the community. Mrs. Torres loves to see students grow, create an identity for themselves throughout the year and get involved with school activities, which reminds her of when her kids were going through similar experiences. She elaborated, "I just love the school spirit and the closeness of our small community."
Mrs. Torres has clear priorities for the new school year, focusing on building strong connections with her students and becoming an active member of the campus. She explained, "Getting to know my students, being more visible on campus, and just putting my name out there, while seeing the kids out in their sports and being part of whatever school activities [is my] goal."
The Paw Print eagerly awaits all the contributions that our new staff have in store for this coming year. Cats, if you encounter our new faculty members on campus, make sure to give them a warm Wildcat welcome!