Apple racial equity project
In June of 2020, in light of the deaths of Breonna Taylor, George Floyd and countless others, Apple introduced REJI, Racial Equity and Justice Initiative. According to Apple Newsroom, their goal is to "help dismantle systemic barriers to opportunity and combat injustices faced by communities of color."
When hearing about this project, Jasmine Saroa, a junior at West Ranch, commented that "seeing that big companies, like Apple, are using their platform to bring more awareness to racial inequality gives me a lot of hope for the future. We, [people of color], have a lot to offer to society and it is great to see that some are finally realizing that."
Led by Apple's vice president of Environment, Policy and Social Initiatives Lisa Jackson, REJI complements Apple's work to advance racial equality.
On Jan. 12, 2021, Apple announced it would be spearheading four projects under REJI, each backed by 25 million dollars to expand opportunities to communities of color and to help raise the next generation of diverse leaders. 
Apple is working to support the launch of Propel Center for historically black colleges and universities (HBCU). The center is designed to support the next generation by providing innovative curriculum, technology support, career opportunities and fellowship programs. 
A physical campus in the University of Alabama will accommodate lecture halls, learning labs and common areas to facilitate group learning. Students will be able to access programs with courses that focus on entrepreneurship, app development, the business of entertainment, community-driven problem solving and more (apple.com/newsroom). In-person and remote coaching from professionals will be provided to students. 
Apple also plans on opening an Apple Developer Academy in Detroit later this year. The academy will be designed to empower young Black entrepreneurs, creators and coders, helping them cultivate the skills necessary for jobs in the growing app economy. Apple Newsroom notes that they will be partnering with Michigan State University as Apple Developer Academy courses will be open to all learners across Detroit, regardless of their academic background or whether they have any previous coding experience.
To address systemic barriers to access and funding faced by black and brown entrepreneurs, Apple plans to fund venture capital and banking spaces. Apple Newsroom reports that they will "invest $10 million with Harlem Capital… to support its investments in 1,000 companies with diverse founders over the next 20 years." Harlem Capital will also help Apple's efforts to advance access to economic opportunity by offering guidance and mentorship to students at the Detroit Developer Academy and participants in Apple's Entrepreneur Camp for Black Founders and Developers. 
Apple will also invest $25 million in Siebert Williams Shank's Clear Vision Impact Fund. This money will go to fund small and medium-sized businesses, having an emphasis on minority-owned companies. Businesses that operate in or serve underserved markets and foster inclusive growth initiatives will be targeted.
Lastly, as part of its REJI work, Apple will continue to build on its contributions toward community colleges, nonprofit advocates and local organizations, working to empower and expand opportunities for the next generation. They will be making a contribution to The King Center, a living memorial to the legacy of Dr. Martin Luther King Jr., to share his teachings and inspire new generations to carry forward his unfinished work.
"This project is really awesome to see, as Apple is such a well-known company," Kelsey Schauble, a junior at West Ranch, expressed. "Every person deserves equal rights and access to opportunities regardless of their skin color."
About the Writer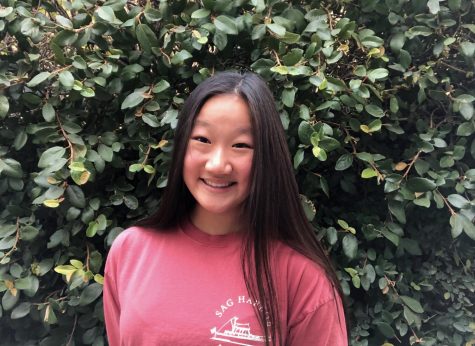 Haley Choe, Staff Writer
Hey! I like watching old films and going to the beach. It's funny because I think sand is annoying. Oh and I like to write.