Castaic Route Fire burns 5,000 acres in under 48 hours, Castaic residents threatened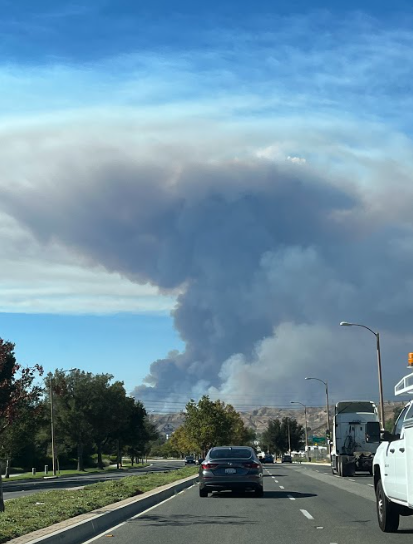 During lunch on Aug. 31, West Ranch students saw clouds of gray smoke rising from the direction of Castaic. The brush fire, known as the Route Fire, began near the 5 Freeway on Lake Hughes Road and was reported at 12:01 p.m. according to the California Department of Forestry and Fire Protection (CAL FIRE). It caused the temporary closing of the I-5 Freeway, creating gridlocks for Labor Day travelers, mandatory evacuations for some Castaic residents and heat-related injuries to eight firefighters, according to NBC Los Angeles.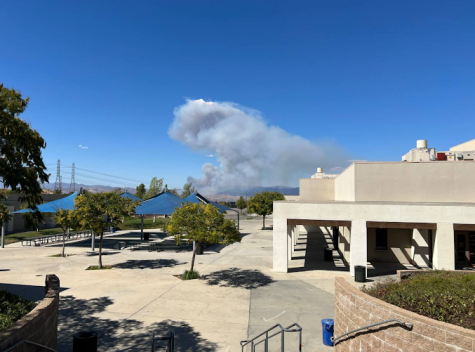 West Ranch senior and Castaic resident Allie Welch was directly affected by the prompt evacuation orders: "I was already at my grandparents' when we had to evacuate but my mom wasn't, so [she and I] were on the phone as she grabbed our stuff and the dogs." Welch's experience with the fire was not only physical, but emotional as well. She recalled, "When it was official we had to evacuate, my anxiety levels definitely went through the roof, but I reminded myself that we were all going to be safe no matter what."
The blaze, whose cause is still under investigation as of Sep. 13, resulted in the evacuation of Paradise Ranch Mobile Home Park residents west of the Castaic Lagoon and any homes or businesses south of Templin Highway and Northlake Elementary School on Wednesday afternoon, as reported by NBC. Displaced residents were able to seek refuge at Frazier Mountain High School and West Ranch High School, both evacuation centers by the American Red Cross.
The fire's ignition was worrisome for those who lived in its proximity. Many in the Castaic community wanted to ensure loved ones evacuated safely, including Mrs. Holen, a West Ranch chemistry teacher, who lived nearby but was not required to evacuate. "We had some friends that lived in an area that had a mandatory evacuation," she said. "So we called them just to let them know they could come to our house if they needed to because they had animals, so sometimes it's hard to go to evacuation centers."
As of Sept. 8, the Route Fire is 100 percent contained and all evacuation orders have been lifted. However, the Route Fire shows the effect of the current California heat wave. According to CBS News, Los Angeles National Forest Service Battalion Chief and Public Information Officer Seneca Smith addressed that "With this heat wave, it's very hot and dry. We saw how quickly a small ignition can ignite and spread very rapidly."
Cats, be wary of outdoor recreational and travel activities in areas that pose a fire hazard: even a minimal chance of a fire is elevated due to the current unfavorable weather conditions.