Hip hop tryouts
   On Aug. 29, the Hip Hop team held tryouts during lunch for their 22-23 team. The club, led by West Ranch senior Camaron Steen, is a Hip Hop-style dance team that performs at rallies and other school events. To help students prepare for tryouts, the club held clinics on Thursday and Friday prior to the tryout to teach the choreographed tryout routine to prospective members. Students dressed in all-black attire and met at the West Ranch dance room on Monday for the formal tryout.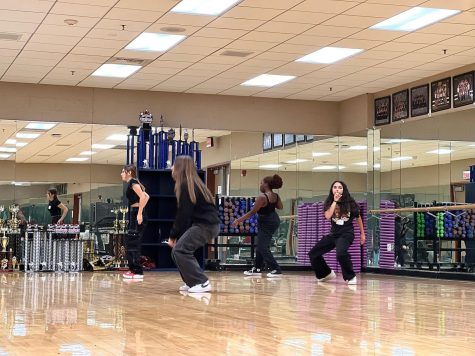 When asked about the experience at the clinics, West Ranch sophomore Jay Belmonte said, "Preparing for tryouts was pretty fun. We learned a lot of moves and got the chance to do some freestyle." At the clinic, students got to learn the dance along with their peers to the song "Hot Shower" by Chance the Rapper and DaBaby.
   Tryouts included many students eager to be a part of the club and join in on the fun. West Ranch senior Gracie Burnham expressed, "I have been dancing since I was little, whether that be hip hop or anything else. Overall, I love watching them, their energy is great and I wanted to be a part of that." The team's performances are a big source of inspiration for students' interest in the team. Many students found their inspiration to join the club at school rallies, seeing how the team performs many of their routines. 
   The clu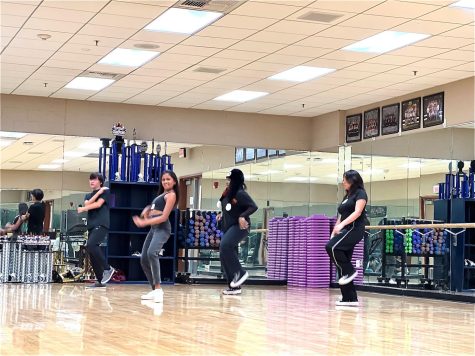 b released the results of the tryouts last Tuesday and new members are excited to begin their journey with the team. Club leader Steen left some words of advice for both future and current members: "Overall, the main thing that I'm looking for is just fun. I mainly care about your energy and being into it, so if you have all those things, then you're cool."
   To anyone who could not try out for the team and wants to, do not worry. The club will be holding clinics and tryouts next semester, so the door is still open for those who missed out and are interested. Club advisor Mr. Tenorio shared, "The club is open to everyone, so anyone can learn, join in the workshops and just have fun, you know. We are definitely going to do it [tryouts] next semester."
   For more information about the club, check out their Instagram page @westranch_hiphop.