Homecoming and Spirit Week
   West Ranch Wildcats celebrated Spirit Week Sept. 11 to Sept. 16, leading up to the 2022 Homecoming dance, themed, "A Medieval Knight to Remember". 
   To start off the week, Monday was "Knighty Knight Day." In the morning, students were greeted with a castle poster while walking into school at the top gate. Students were encouraged to wear their pajamas to school in an effort to show their West Ranch pride. 
   Sophomore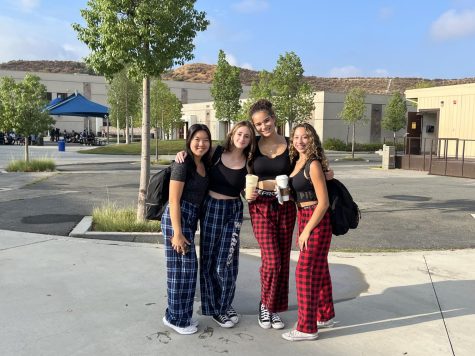 Ella Amneus participated in this spirit day by matching with her friends: "My friends and I saw it was pajama day and half of us decided to wear red pajamas and the rest, blue." Amneus continued, "I do my best to participate in the spirit days, especially the fun ones." 
   Tuesday featured  a game of Musical Thrones at brunch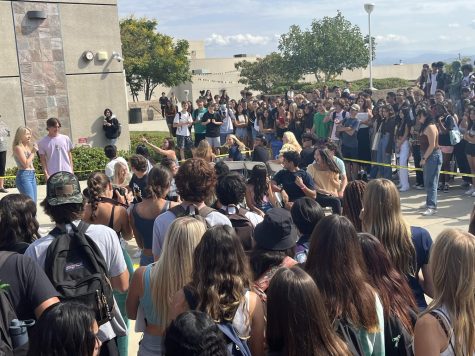 . The contestants were members of 2022's Homecoming court: Alyssa Chang, Austin Varner, Bryce Blaugrund, Camaron Steen, Ella Shin, Emma Hamilton, Hope Hepburn,  Roshen Edakkara, Shefali Breitbach, Siddharth Sudan, Sydney Berman, Tiffany Hyon, Willam Seidel, Wyatt Anderson, Zach Wyre, Cassidy Clarck, Colt Varner, Elika Faith Willis, Ty Diaz and Kendall Gustin.
   In the activity, players scrambled to their chairs when the music stopped, competing for a seat until all players were eliminated, leaving Wyatt Anderson crowned the winner and last man standing.
   Wednesday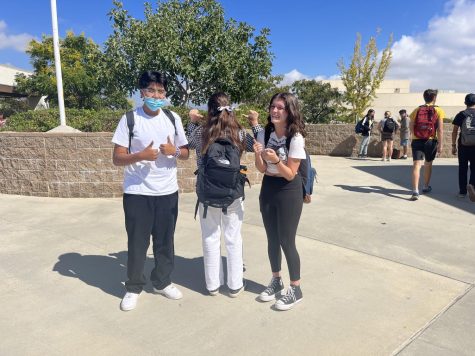 gave West Ranch students the chance to dress up in black and white for Chessboard spirit day. Jazmine Munoz expressed her love for the theme: "I love the black and white theme. My shirt is black and white in a crossing pattern and it looks like a chess board." Munoz continued, "I think spirit days get us excited for homecoming because everyone dresses up and it's super fun to see everyone show their school spirit."
   Thursday's spirit day was another activity–the Teacher Turkey Leg Eating Contest. Students were able to see some of their favorite teachers and staff compete in a fun and exciting contest. Mrs. Feinkind, Mr. Graves, Mrs. Plugge and Mr. Smith all race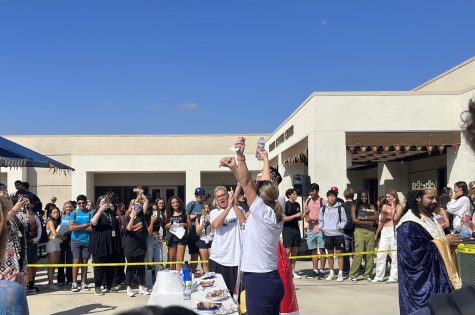 d to be the first and finish their turkey legs. The close match led to crown Mrs. Feinkind as the Turkey Leg Eating Queen.    
   The day of Friday's Homecoming game featured Wildcats spirited in gold for the Homecoming rally and the football game later that night. After a week filled with exciting spirit days,Wildcats were pumped for the Homecoming game and dance that weekend.
   After two years of not hosting dances at the typical venue, this year, Homecoming was hosted at the Valencia Hyatt Hotel. 
   Senior ASB member Hope Hepburn emphasized that ASB "had a lot of fun and new stuff this year, including karaoke, dancing of course,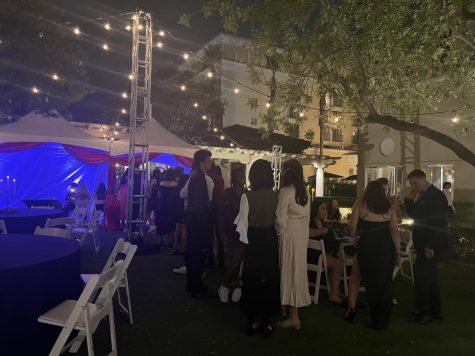 a great DJ, a caricature artist outside and a huge dessert table." The venue was covered in many medieval decorations including statues, thrones and beautiful chandeliers. 
   Students showed up to the night's festivities in elegant semi-formal, on-theme attire and stylish outfits. Hepburn says for many of our students, Homecoming was a great success "especially for our freshman, sophomores and juniors who have never been able to go to the Hyatt before."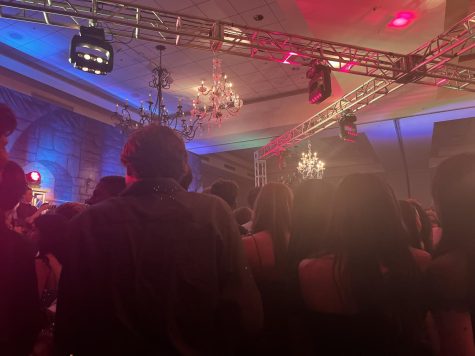 At the end of the night, it was time to crown this year's Homecoming Queen and King. The crowd cheered as Emma Hamilton was crowned queen and Bryce Blaugrund was crowned king.
   Homecoming week was full of school spirit, excitement, and many fun activities.