The Housing Project creates hygiene kits
 The West Ranch Housing Project Club had a meeting on Monday, Dec. 5, to make hygiene kits for the Bridge to Home Homeless Shelter. 
   West Ranch sophomore and Club President Sophia Sadaqatmal explained the purpose of this event. "The point of this drive is to make a bunch of kits filled with hygienic items—basic home necessities for homeless people in the homeless shelter."
   Items were collected in drop off bins beginning on Wednesday, Nov. 30. A wide variety of items were collect   ed, such as toothbrushes, toothpaste, baby wipes, hairbrushes, hair ties, pads, tampons, floss, deodorant, mouthwash, nail clippers, razors and other travel sized products. The club's goal was to make between 50 and 75 kits for the Bridge to Home Homeless Shelter.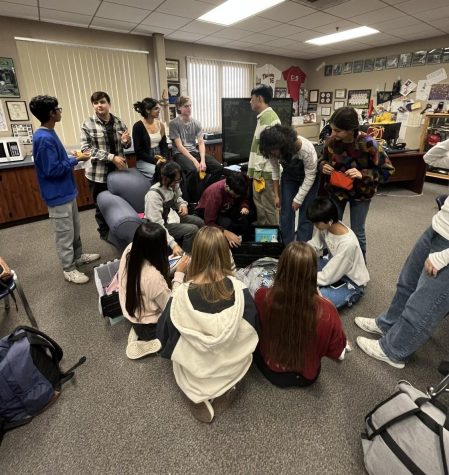 Sadaqatmal shared that she wanted to host this drive to give back to her community during this season of giving. "I wanted to help Bridge to Home during the holiday season and I thought it would be a really nice thing to do to make a positive impact on the community."
   During the meeting, members of the club worked to fill up colorful canvas bags with the donated hygiene items. The team celebrated with cookies after all the bags were filled up and ready to be donated. Sophomore and club member Ryann Fair shared, "I love giving back to my community and this is a great way to help people less fortunate get back on their feet." 
   With the conclusion of the meeting, Sadaqatmal announced that the kits would be delivered to Bridge to Home to provide some much needed essentials to the shelter.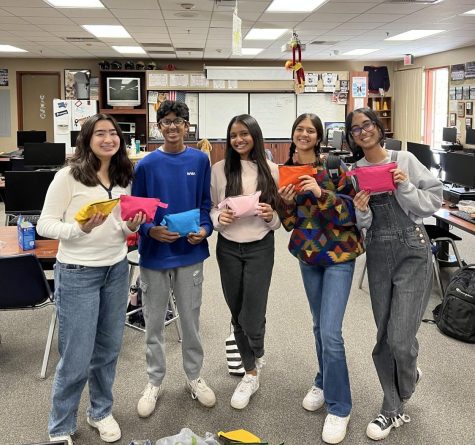 The Housing Project hopes to continue its work to help out the community. "This semester I'm trying to focus on homeless shelters and next semester I want to focus on helping Afghan refugees," Sadaqatmal explained, "I would collect things like toilet paper, blankets, paper towels, new clothes, stuff like that." 
   She hopes to continue to have frequent meetings and raise awareness for issues of homelessness for the rest of her high school career. 
   Cats, stay tuned for more fundraisers from the Housing Project Club!
 Photos and Graphics by Alana Desai and Stasha Waugh