Jeepers Creepers Marathon
   On Oct. 15 and 16, members of West Ranch's Key Club volunteered at the Jeepers Creepers Run hosted in SCV. The volunteers participated in various tasks such as passing out gear, unloading tables and water jugs from the trucks and setting up the race for the runners. 
   Located on the Iron Horse Trailhead, the Jeepers Creepers Run had three different races: the half marathon (starting at 8:00 a.m.), the 5k (starting at 8:30 a.m.) and the 10k (starting at 8:15 a.m.). Each race had different paths that spanned across SCV.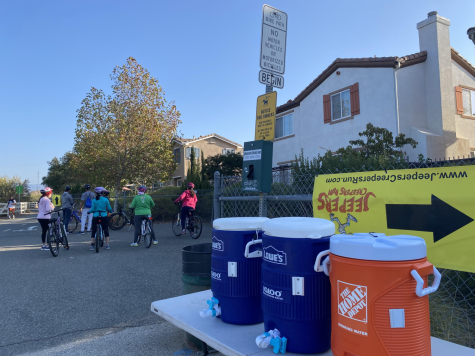 Freshman Key Club member Nicolas Morales explained "We helped [by] setting up the tents, putting up banners, organizing the tables around and helping people sign in. After that, we went to our assigned area on the course to help give out water to the runners and cheer them on as they ran along." 
   The Key Club volunteers were separated into different stations like passing out marathon shirts, setting up tables and cheering at the finish line. They were also grouped at different water stations throughout the courses to help set up the water jugs and cheer on runners. 
   Many West Ranch students expressed a sense of pride after being able to serve their community during the marathon. "I felt good after volunteering because I knew it was for a good cause and helping people is a great way to help the community," Morales remarked. "Also, seeing everyone getting together while doing work was fun to see."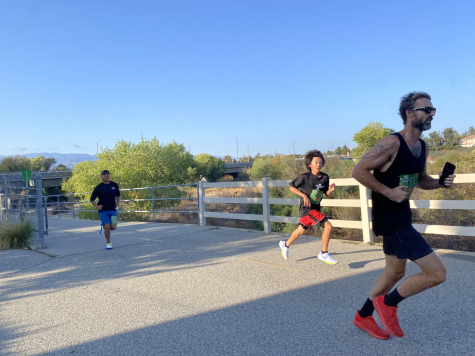 At the end of the marathon, the volunteers announced the winners and helped pass out medals to the runners. The race gave out special awards for the top three runners in each race and the top three for each age group in all race distances. As Halloween was just around the corner, the marathon also gave out special prizes for people with the best spooky costumes. By volunteering in the marathon, Key Club members received a race tech t-shirt and a plate of tacos. 
    Cats, if you're interested in joining West Ranch Key Club and helping out at events like this, be sure to check out their Instagram page @wr.keyclub and the West Ranch Key Club website, https://wrkeyclub.weebly.com/, for more details.