Harry Potter spirit week
   The week of Jan. 23, West Ranch ASB hosted its first spirit activity of the semester: a Harry Potter themed week to set the stage for the rally that following Friday. Each day's activities provided various options of clothes. 
  Senior Hope Hepburn, an ASB member who worked on planning the spirit week, explained, "Spirit weeks are a great way to show your school's spirit." West Ranch ASB announced the spirit week by putting up posters around campus. Hepburn continued, "Seeing everyone participate really encourages there to be a big pack at the games."
   The week started with giving out potions on Monday. ASB handed out Harry Potter-themed hot chocolate in front of the ASB room on a cold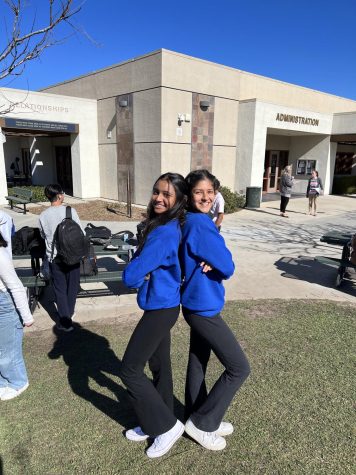 and cloudy day.
   Tuesday was crazy hat day, inspired by the infamous Sorting Hat in the Harry Potter series. Students dressed up in various hats, from beanies to top hats. West Ranch TV also featured Ms. Frame on this day with an exciting wand lesson. When asked about her love for Harry Potter, she expressed her excitement for dressing up in her Harry Potter robe during the spirit days. "[My son and I] usually dress up to go to the movies like the premieres; we would go to the midnight premieres fully dressed up in Harry Potter costumes." She emphasized that the Harry Potter characters are strong and relatable, making them enjoyable for her to read. "I think the characters are really strong in the text. I really related to a lot of the secondary characters."
   Wednesday was twin day, inspired by the Harry Potter twins Fred and George Weasley. Students and their best friends dressed up to look identical, with some pairs sporting matching hairstyles and jewelry. Sophomores Kaajal Shah and Kayla Patel participated in the twin day with a blue sweatshirt they both had, yoga pants and a different hairstyle each. When asked why they chose to participate in this spirit day, Shah replied, "We are very close friends and decided at the last minute this is the perfect opportunity to twin!"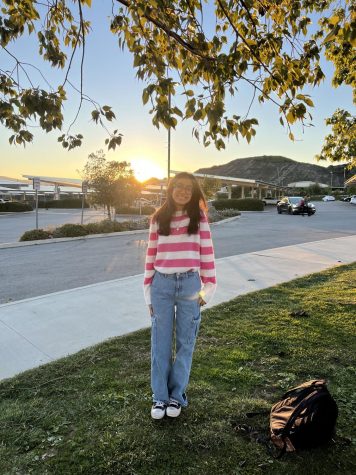 Thursday was sweater day, an ode to the sweaters that Mrs. Weasley made for everyone in the Harry Potter movies. Students wore all kinds of sweaters, and many teachers also participated in this simple spirit day. 
   At the end of the week, the rally had finally arrived. To close out the Harry Potter spirit, ASB encouraged students to wear their class colors, modeled off the famous house colors in the Harry Potter movies. Freshmen wore blue for Ravenclaw, sophomores wore red for Gryffindor, juniors wore yellow for Hufflepuff and seniors wore green for Slytherin. The rally had a packed crowd, with each house color boldly displayed in the pack and on the collage of hand-crafted posters on the walls coordinating with each grade's seats.
   All in all, this week was a chance to ring in the new semester and get students excited for the rest of the year.