Preview of prom 2023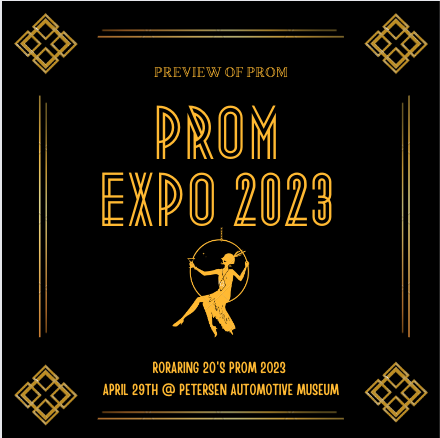 On March 22, West Ranch held its annual Prom Expo outside of the library during brunch for the upcoming "Roaring Twenties" prom on April 29 at the Petersen Automotive Museum. West Ranch ASB members also passed out prom packets that included all the necessary information about the dance, such as ticket prices, a timeline of the evening, how to take photos, a prom checklist and the prom agreement sheet.
   The Prom Expo is an opportunity for stores and salons to advertise their products and services. Students were able to explore various dresses, tuxedos and hairstyles to get ideas for the upcoming prom. Businesses like Dee Beauty Studio and Prom Your Way displayed their products on tables and engaged with students on campus.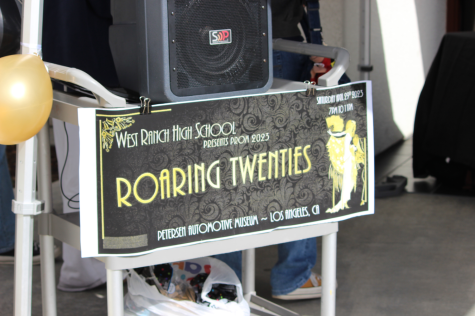 When asked about the purpose of the Prom Expo, Mrs. Priske, the West Ranch ASB advisor, explained that "Prom Expo is our prom kick-off, it is the first day you can pick up your prom packet. We had an extended brunch and we brought vendors on campus, like tuxedos, dresses, hair, nails, jewelry places and anything that you need for prom." A variety of different shops showed off their services, from skincare and spas to dresses and nail designs.
   Mrs. Priske added, "The junior ASB class officers called different businesses related to prom in Santa Clarita, like the Windsor Fashion [and] Men's Wearhouse for tuxedos and more." 
   West Ranch junior ASB member Elizabeth Chaidez shared, "The junior officers had to reach out to a bunch of different companies and ask,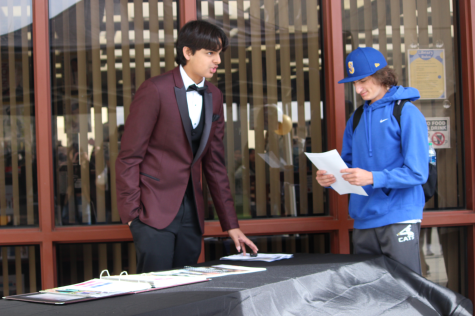 "West Ranch is having their prom, do you want to be at our prom expo?' Sadly, some of them said yes, but didn't show up to the event, which was a little disappointing." 
   The expo still had a great turnout with many different stores coming out to support and help students find  businesses to meet their various needs ahead of prom.