West Ranch Sweeps Saugus to Continue their Victorious Streak
Sept. 23 marked an essential game for the West Ranch Varsity Football team. Since West Ranch met a severe loss against Saugus last year, continuing their 5-0 winning streak seemed like a challenge. And with the new season up and going, the game against Saugus was a chance for redemption; a "rematch".
With a five-game winning streak, West Ranch's sixth game brought with it a massive weight of pressure, but the momentum of previous victories eventually prevailed. The Wildcats handled the game smoothly, dominating the first half 23-6, with 3 touchdowns and many remarkable plays.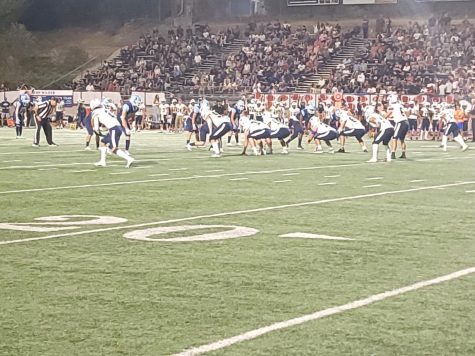 Hope for keeping West Ranch's winning streak was bright, as the team continued to have amazing offensive plays and uncounterable defense strategies. The Wildcats did not disappoint the audience in the second half: the second half of the game was filled with exceptional defensive plays, resulting in Saugus' score of a touchdown.
The continuous offensive and defensive plays resulted in a remarkable point difference and hyped-up team members. Wildcats' defensive safety, Nathan Sorber-Petrie, a West Ranch senior, expressed his enthusiasm after the game: "It feels great. After being 'blown out' last year, it feels great to do the same thing that they did to us last year. I honestly feel like I can be up in the skies."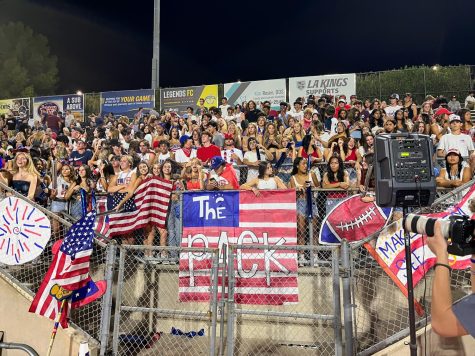 Alongside the players, the crowd also shared their excitement and motivation for upcoming games. Freshman JV Football Player Cooper Jackson commented, "After seeing Saugus' JV team beat ours, the Varsity team's victory was pretty refreshing. Being in the crowd, and that bigger feeling of victory was really satisfying and refreshing."
West Ranch had a great performance with smoothly strategized offense and synchronized defense, resulting in the final score of 43-6 against Saugus. Cats, make sure to come out to future games and continue supporting our team!