The Rookies in the Big Leagues
West Ranch has a highly competitive sports program, where student-athletes must show intense dedication in both time and skill before potentially making a varsity sports team. No matter the sport, countless hours are put into participation. Every year, some freshmen students are chosen to play alongside the varsity teams; athletes Savannah Patton, Lexi Seres, and Audrey Kim are some of the talented few.
Savannah Patton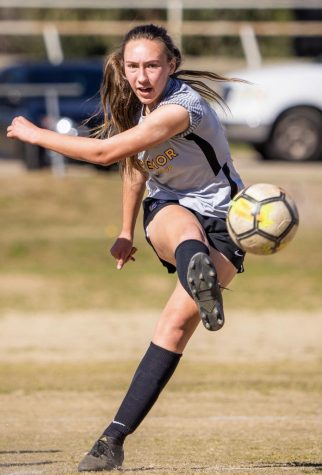 Savannah Patton started her journey of soccer as soon as she could walk. As she grew older and continued to expand her soccer career, Patton found herself thankful for the sport. "Soccer is a space for me to do something I enjoy, and be around my friends" Patton explained. 
Like many athletes, Patton faces inevitable conflicts with the sport, but her passion clearly lies in soccer. Patton expressed her devotion to the sport as she explained, "Soccer is like a love-hate relationship, you put in enough work, and you get the results. And like any other player, whenever I was in a slump, I always had my teammates and my coach to support me." 
In addition to showing her gratitude for the soccer community, she shared her favorite moments as a part of the group: "Whether it's on the field running and cheering alongside friends, or sitting down and talking mindlessly after practice, the small memories and aspects are unforgettable." Patton is a valuable asset to the varsity soccer team and is excited to play the sport throughout high school.
Lexi Seres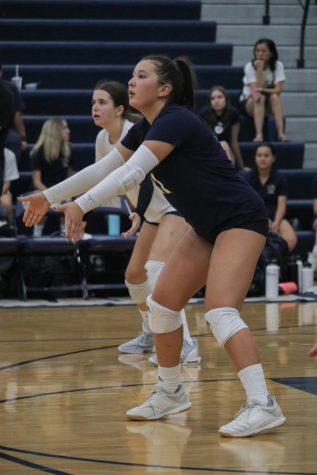 Varsity player Lexi Seres has been playing volleyball since she was six years old. "It was the one sport I felt truly passionate about and good at." 
Despite her love for volleyball, Seres often encounters challenges with her sport. Seres said, "I contribute a lot of hours to volleyball whether it is for practices and games for school, practices by myself, or club volleyball." She dedicates up to twelve hours a week to volleyball, all while juggling school work.
Seres expressed the challenges and mistakes within the sport, but explained that they aren't all bad, "It is so satisfying to have a good day while having a few rusty days before. My personal favorite was when I dug a star hitter's hit of an opposing team. It's the small achievements that are amazing."
"Follow your dreams," Seres emphasized as advice for aspiring players. "Even when it feels bad at the moment, it gets so much better. Don't give up!"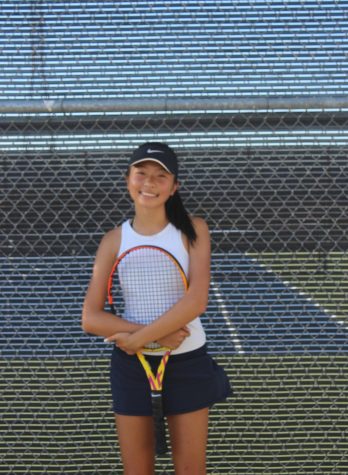 Audrey Kim
Whether she is found hitting tennis balls on the field or fulfilling her role as the freshman ASB Secretary, Audrey Kim is hard at work. Due to her father's influence, Kim has been playing tennis for four years. A sport that started as a family hobby soon became a passion filled with skill and determination. 
"Being in a sports team has its personal joy-bringing memories; having fun with the team, making personal connections, and creating a family atmosphere is amazing. But, during games, I always liked hitting the ball hard enough to create a special 'ding' sound. It sounds therapeutic in a way," Kim shared.
All three athletes have a strong passion and dedication for their respective sports and hope to continue their sports careers in the future whether it is to play for college, professionally, or just as a hobby. Wildcats, make sure to support and cheer on your fellow peers!