Freshman on varsity
At West Ranch, no matter the sport or grade, it takes a lot of skill, time, and dedication to make varsity sport teams. Every year, a few freshmen make the cut. Freshmen varsity players Berkeley Nunez and Naomi Kim are a part of that group.
Berkeley Nunez
Berkeley Nunez has been playing tennis for four years. Over the years, her passion and dedication for the sport has grown exponentially. Nunez trains at the Paseo Club and had the opportunity to attend a tennis pr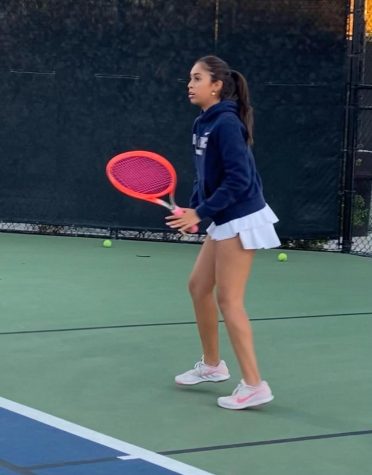 ogram last summer. Thankful for her experience, Nunez feels that the extra training has been helpful in improving her skills. Nunez plays doubles for the West Ranch varsity tennis team. The varsity team had many wins this season, both on and off the court.
Coach Resler, Nunez's varsity coach, expressed her gratitude to have Nunez on the team, "She is consistent with her game so teammates have to figure out how to play against someone like her. I also think people can learn from her just by watching her play and see how calm she is at the net during practice and competitions." The team enjoyed many moments off court this year.
When asked to share some memorable moments from the season, Nunez said, "Interestingly enough, my favorite moments did not occur on the court. Rather, it was those spent off the court with my teammates and the comradery that we developed. The bus rides and pasta nights provided a great opportunity for us to bond." Nunez is a loved member of the varsity team, and hopes to play for her entire high school career.                                Photo credit- Sandie Nunez 
"She is a great player, she makes people laugh, and I am excited to work with her and see her grow in the upcoming years," praised Resler.
Naomi Kim
Varsity Golfer Naomi Kim was very excited to finish off her first season on the varsity team. With two years of experience, Kim has practiced rigorously with various coaches. She feels that her background in the sport is what helped her through the competitive tryout process. 
"It's important for fresh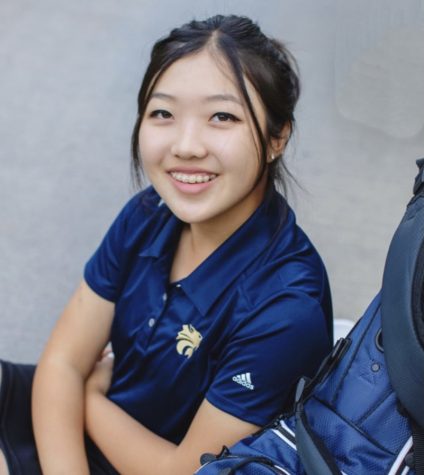 men to be able to try out for varsity because getting a chance to play with older and more experienced peers really pushed me to get better and work harder," Kim shared. 
She recently started playing competitively in tournaments during March of this year and expressed, "I'm glad I was able to set goals for myself [that] I would have never thought I could do before." Her team and coach value her on the team as a freshman.
Coach Holen, the varsity coach for girl's golf, shared, "She was a pleasant surprise in the ability she brought. She was very close to making it to all league in the sense of going on individually. She is attentive to what we are trying to do as a team, and I feel like she is a really good teammate to not only the varsity players but also the jv players." He continued,"Naomi brings a quiet leadership in her work ethic. She comes to practice ready to learn, ready to play everyday. When you have a freshman come in who has the ability she has, it's a great foundation for the future of our program."
Photo credit – Mitzi Mandel Photography
One of Kim's most memorable moments from this season was when her team made history by going on to the SCGA team qualifier and playing with Division 1 schools in round 2 of CIF.
Overall, Kim is grateful for the chance to play on varsity and looks forward to next year. "I hope next season our whole team will continue to grow and make it even further in CIF," she said.