UCLA hosts annual blood drive at West Ranch
UCLA Health hosted their annual blood drive in the West Ranch gymnasium on Oct. 11, 2022.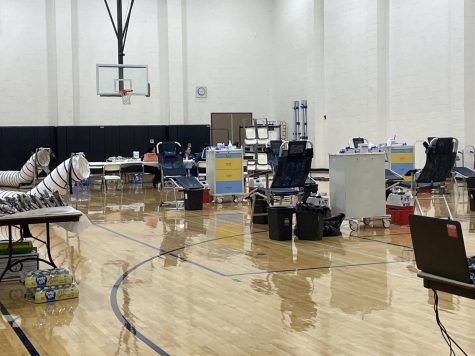 The UCLA Blood and Platelet Center collects blood to supply patients in their facilities in Los Angeles and Santa Monica. Established in 1975, UCLA Health welcomes blood donors as young as 17 years old, but 16 year olds can also participate with parental consent. 
   Beaumee Hahn, a junior, decided to donate blood to help those in need. She explained that it was "not just about doing the right thing, but because you can help others." She added, "I'm pretty healthy in general and I think it's just nice since we have a blood shortage, and I think it's important too."
   Deborah Alter, the UCLA Principal Administrative Analyst working at the Blood Drive shared insight on the purpose of the blood drive. "We're one of the largest transplant hospitals in the nation, so we can use so much blood for transfusion," she described. "One transfusion with a liver can take over 50 units of blood, which should be what we're going to collect today for one patient! [The] need for blood has been incredible."
   Alter explained that the experience can be uplifting for students, which is why younger students are more likely to donate blood: "It's something that you've never been able to do until you hit 16, with parental consent." Deborah Alter claims that the motivations for the charity also stem from natural curiosity. She added, "a lot of people just do it because they want to try to see how it is to save a life, and once people do it they tend to donate for the rest of their life." Essentially, it allows students to make significant choices in order to gain a sense of individuality and freedom whilst also supporting a good cause. The act of donating blood now can help build a habit of charity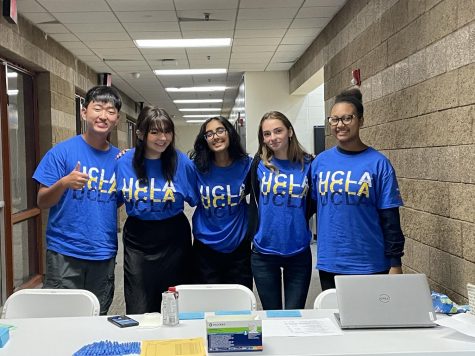 for the future.
   Staff members from the UCLA Blood and Platelet Center manage the process of drawing and collecting blood, but West Ranch students have also been able to help by signing in donors and providing directions. 
   One of these student helpers was junior Aniyah Graham. Just as she was able to help the blood drive as a student staff member, she encourages West Ranch students to help by becoming donors.
   "Since this is a school sponsored event, you don't have to go out of your way to do anything," she reassured. "You can easily miss class, donate blood, and go back to class, and I think it really helps the world."
   This year's UCLA Blood Drive was a success, thanks to the participation of both students and teachers. UCLA plans to come back next year, so make sure to participate next time if you are 16 or older!