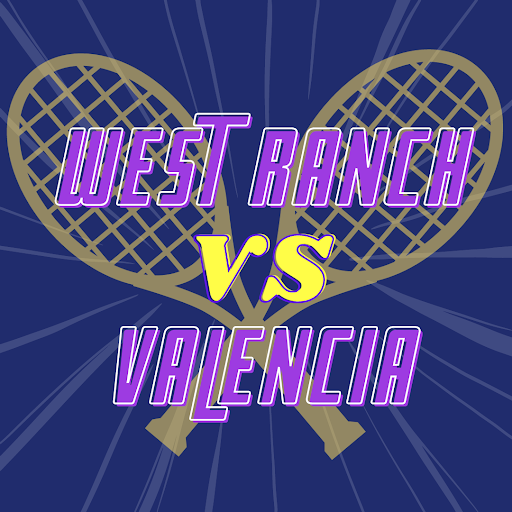 West Ranch's Girls Varsity Tennis Team finished an intense three hour game against Valencia on Sept. 12. The score ended up as a 7-11 loss for the team's sixth game in the season.
   The game started rough for West Ranch, with Team captain Ava Siano losing her first set after a vigorous match. Despite the defeat, she kept a positive outlook for her upcoming rounds: "It was challenging because it's our rebel team, but I feel like all of the energy that we put in—hopefully it turns out well for us today because I can tell that [our team's] effort is there."
   The team's determination did pay off in some ways. After a few pep talks from Coach Resler, the varsity tennis team snapped back with calculated plays from the singles players and excellent teamwork from the doubles. One player in particular, Audrey Park, ruled the court in her singles matches. She pushed through and brought sweeping victories with all three of her sets. 
   "It's my senior year so it's always good to start on a good note," Park began after finishing her set. "This is my first time playing Valencia as a West Ranch student so it's a lot of fun and I'm just excited for the rest of the year."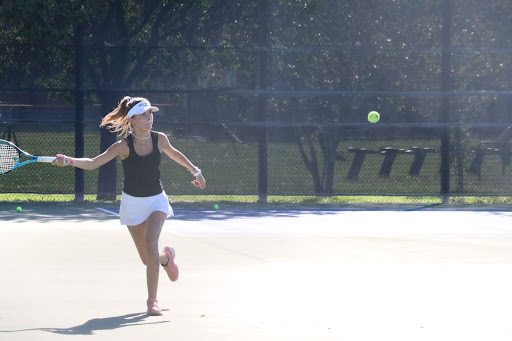 Unfortunately, during the middle of a match, Coach Resler was notified of an injury. Doubles player Kaylie Chung reported a sore back, but soon jumped back into the action. "[She] is injured unfortunately with a stress fracture on her hip," Coach Resler explained. "When she is ready she is going to be a very good singles player so we're all looking forward to her healing fast and being on the court."
   Once the games concluded, the team managed to keep their heads up after the loss, showing their determination for future matches. "I have faith in my team that we will do well. We have a bunch of new doubles teams and singles lines so once we figure it out I think we're going to do pretty good," Park expressed. Siano shared similar sentiments: "I feel like we've worked very hard; [we] got in a lot of morning practices [and] after school practices so I'm ready for the challenges ahead."
   West Ranch's defeat also created a great opportunity for improvement. "We talked about what I wanted to see on the court and they executed it pretty well. It's just unfortunate that we started off a little too slow," Coach Resler commented.
   Although we lost this time, our girls varsity tennis team still has many chances to improve as they continue to situate their players and train hard to compete against other schools. Their next match will be against Hart on Sept. 19 at Hart High School. Wildcats, remember to continue your support for our tennis players.